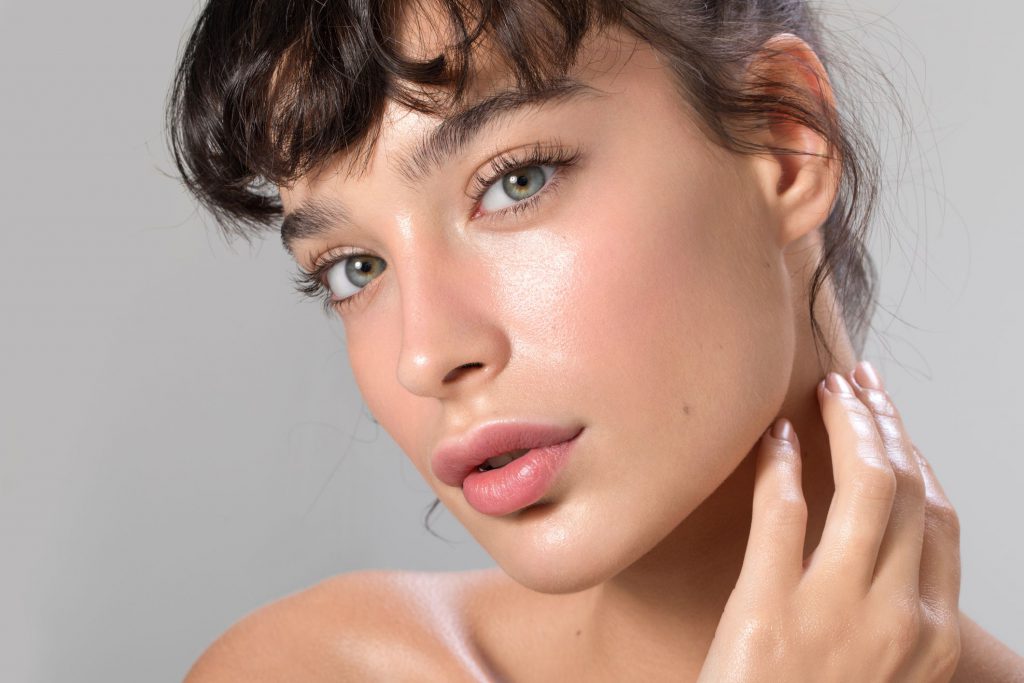 What to use to care for the skin? Even choosing between creams and serums might be tricky. We recommend the latter so the question is: what's the best face serum? Surely, the one rich in vitamin C which has a brightening and antiaging effect. See the very best vitamin C serums you can add to your daily skin-care routine.
The popularity of vitamin C serums shouldn't be surprising. Since the vitamin's rejuvenating and revitalizing properties were discovered, it's been popular in skin-care products ranging from creams through serums to ampules and make-up products. You should remember, though, that serums give the strongest effect and are the highest in vitamin C.
Vitamin C in a face serum
Serum has a characteristic lightweight formula which is saturated with conditioning ingredients for example vitamin C (ascorbic acid). It must be pointed out, though, that the acid has different forms. The most common versions of vitamin C in the INCI of cosmetics include:
Ascorbyl Palmitate
Ascorbyl Glucoside
Tetrahexyldecyl Ascorbate
Magnesium Ascorbyl
Sodium Ascorbyl Phosphate
Ethyl Ascorbic Acid
Which vitamin C should be used to get the most effective serum? Definitely the last one, that is ethyl ascorbic acid – it's stable and water-soluble so it effortlessly penetrates the skin and works where it's necessary.
What effect does vitamin C serum have?
Regular application of a quality serum rich in stable vitamin C:
protects against free radicals and oxidative stress.
works as a natural shield protecting against the UV rays.
prevents inflammation and reduces the risk of sunburn.
preserves the young appearance by delaying the skin aging.
reinforces and seals fragile blood vessels.
aids the production of collagen which maintains the skin's elasticity.
minimizes fine lines and guarantees smoothness of the skin.
effectively brightens pigmentation marks and evens out the tone of the skin.
restores radiance of the face, particularly if you are a smoker or have aging skin.
TOP 10 vitamin C face serums: mini-ranking featuring the best-sellers
To help you choose your daily-care vitamin C serum, we have reviewed 10 best-sellers. Which vitamin C face serum is the best? We put the best pick on the top and, while reviewing the products, we considered the price and ingredients as well as users' opinions and satisfaction.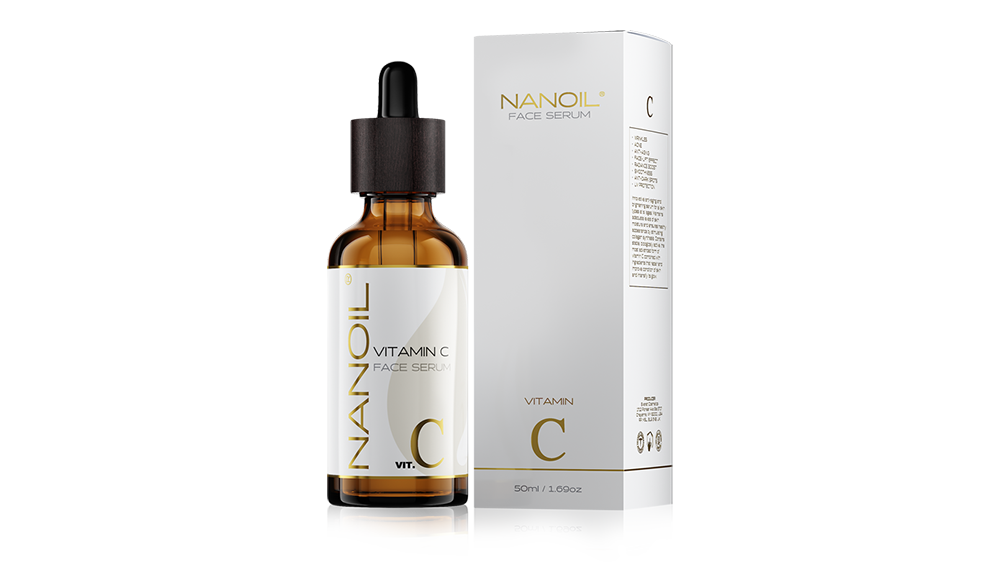 [1] Nanoil – Vit. C Face Serum
It's surely the highest-rated best-selling vitamin C face serum. The Nanoil Vitamin C is ultra-light and perfectly absorbed. It's designed for all types of skin and can be used no matter the age. For a competitive price, you get a 50-ml serum enriched with the finest version of vitamin C – stable and effective. The effect of brighter and shinier skin is noticeable after just a few uses. The regular application of the Nanoil Vitamin C Face Serum is more than enough to get rid of fine lines, dark spots and spider veins. This is the best antiaging, revitalizing and brightening face serum you can have, which is confirmed by thousands rave reviews that point out one thing: the Nanoil Serum works better than expensive products spiked with vitamin C.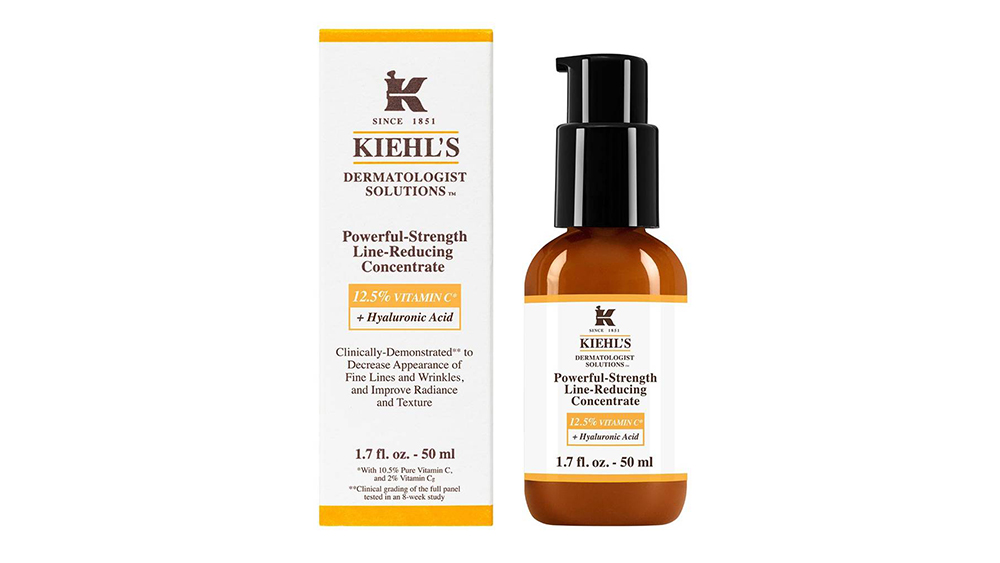 [2] Kiehl's – Powerful-Strength Line-Reducing Concentrate
You will also find lots of positive comments on the Kiehl's serum. This is a good pick if you want to add radiance to your face and slightly rejuvenate the skin. Regrettably, this serum is a big expense and it's one of the priciest vitamin C serums. It mostly focuses on preventing the skin aging process. What's important, vitamin C is paired with hyaluronic acid. The serum is quite lightweight and well-absorbed, not leaving the greasy feel. It must be used every day before sleep, ideally together with the Kiehl's face cream from the same line.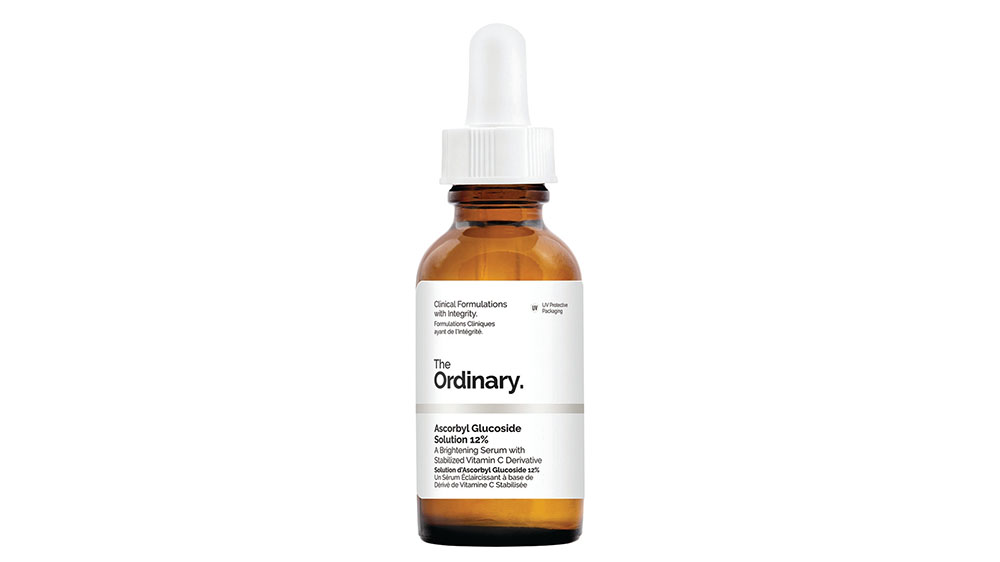 [3] The Ordinary – Ascorbyl Glucoside Solution 12%
The minimalist beauty products from the Ordinary are popular among hundreds of women. They aren't as pricey as the Kiehl's products while the choice is very wide. On the one hand, it's a good thing but, on the other hand, it's sometimes better to offer one well-composed formula rather than leave consumers spoilt for choice. Ascorbyl Glucoside Solution 12% is the most popular vitamin C serum in the Ordinary offer. The product has only 30 ml but the formula is worth noting for pure vitamin C. Still, you should remember that too high concentration of ascorbic acid may do harm to the skin. If you follow the directions for use, you can be sure the serum will brighten minor spots, even out the skin tone and shield against the activity of free radicals.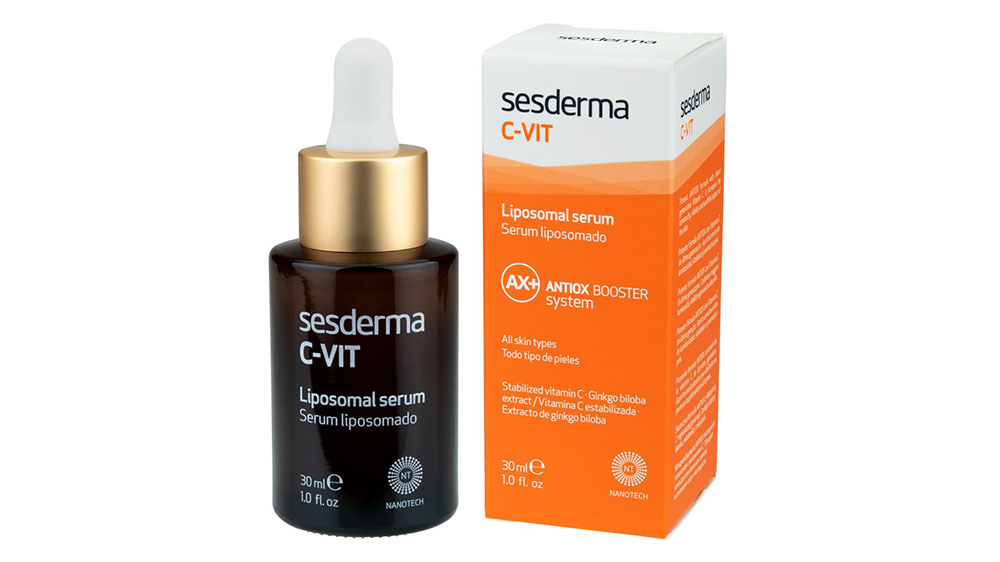 [4] Sesderma – C-VIT Liposomal Serum
The liposomal vitamin C serum from Sesderma is number one for some users. It's actually one of the first products to contain a high concentration of ascorbic acid and it set the trend for vitamins in skin-care products. The Sesderma Serum has a small size (only 30 ml) and pretty high price. Next to vitamin C, there's the so-called antiox booster system, that is a complex of extracts (including ginkgo and white mulberry extract) that are supposed to give the serum extra antioxidant properties. The product also holds hyaluronic acid which hydrates the skin. There are quite a few components while the effect is typical of vitamin C serums: the Sesderma Liposomal Serum prevents the skin aging, boosts radiance, reduces wrinkles and some pigmentation marks, as well as aids you in keeping the young looks for longer.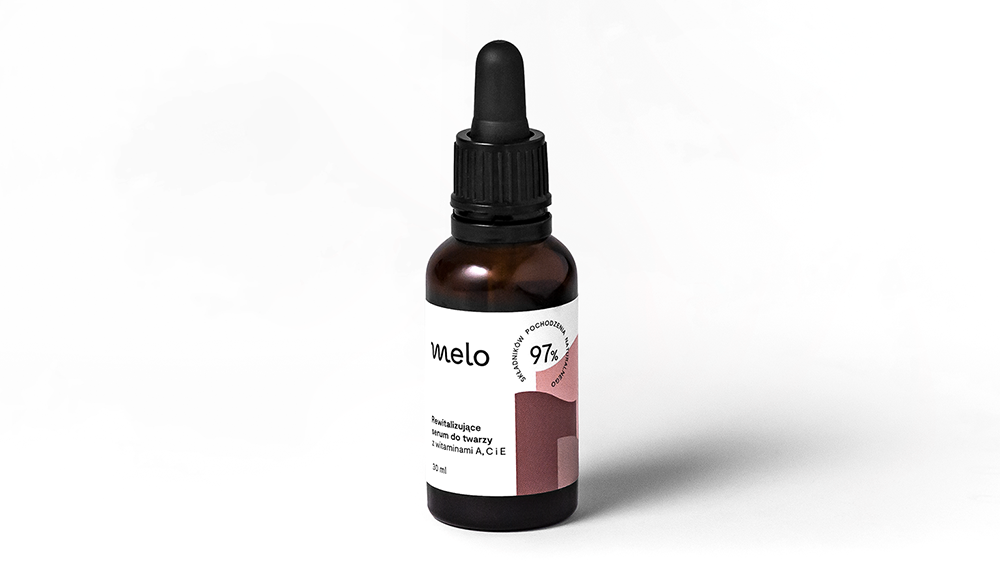 [5] Melo Revitalizing Face Serum with vitamins A, C, E
If you want to revitalize the skin rather than brighten or rejuvenate the face, you can reach out for a revitalizing serum from Melo. Apart from the precious ascorbic acid, this serum features vitamin A and the so-called vitamin of youth (E). The formula is based on oils (prickly pear oil and sea buckthorn oil) enriched with ginseng extract. The product gets an extra point for squalane – a natural skin-building ingredient that maintains the optimal hydration. The serum works for all skin types but you should do a patch test if your skin is sensitive – the skin may react because of a large amount of components. The price of the 30-ml serum is reasonable.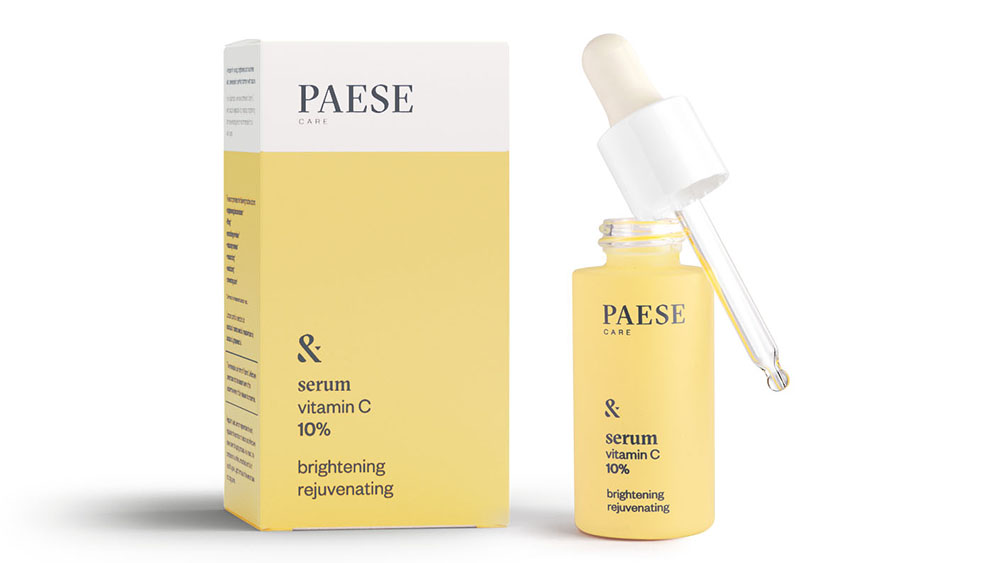 [6] Paese – Serum Vitamin C 10%
This is an oil-serum which holds a stable form of ascorbic acid 10%. There are mixed opinions about this product – some users recommend it as a rejuvenating and radiance booster while others say it doesn't give spectacular effects (hence we place it lower in the ranking). We must point out that the formula is based on 5 natural oils, including Barbary fig oil, wild rose oil, baobab oil, grapeseed oil and meadowfoam seed oil. Some of the ingredients are pretty rare; they enable the in-depth absorption and let the components stay in the skin for longer. Is this serum worth its price? If you don't expect spectacular effects, it surely is.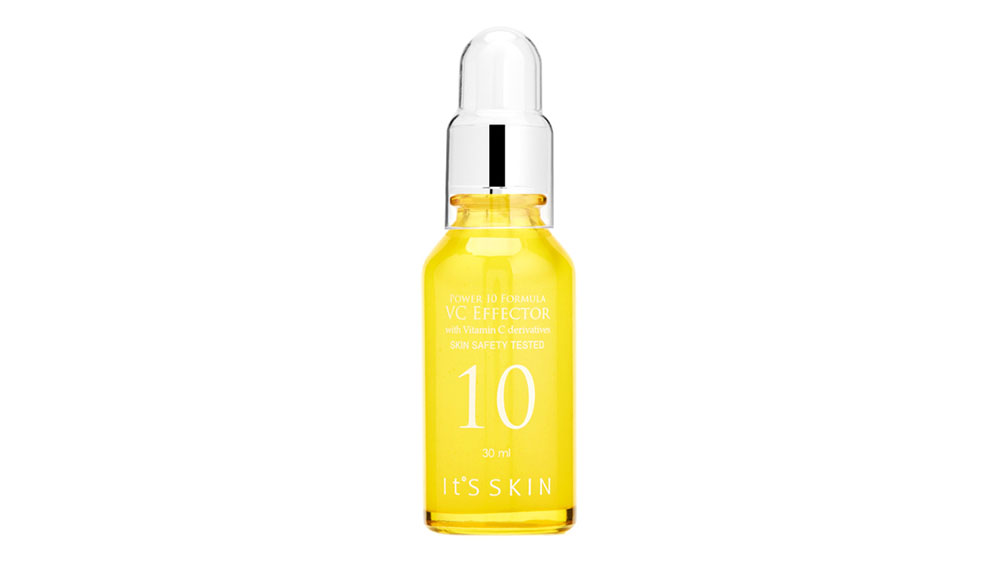 [7] IT'S SKIN – Power 10 Formula VC Effector
A bigger (60 ml) glass bottle holds a concentrated water-based cream rich in a vitamin C derivative (ascorbyl tetraisopalmitate). This stable version of the vitamin has a stronger and long-term effect. What does this mean in practice? The Power 10 Formula VC Effector inhibits the production of melanin and promotes the synthesis of collagen and elastin. The effect that you see it brighter, radiant, younger-looking skin. Still, the serum must be used regularly to get the results. It's intended for day-to-day use on young skin with blemishes. The fans of Korean skin-care products recommend this serum to treat acne because it aids exfoliation of epidermis, cleanses the skin and reduces inflammation. Unfortunately, this effect has a pretty high price.
[8] Dermofuture – Repair Therapy With Vitamin C
The skin-repair vitamin C therapy from Dermofuture is a cheaper substitute for high-end products. The first thing that strikes us is a really small-sized bottle (20ml). We pay a small price so we don't get much. Still, if it's used regularly, it may brighten, repair and rejuvenate the skin, and prevent aging. Unsurprisingly, the formula is based on vitamin C (it's hard to find info on its form, though) combined with glycerin, bitter orange extract and hyaluronic acid. Even though it's budget-friendly, the Dermofuture Repair Therapy isn't natural so it's surely better to invest more money and get a formula made up of carefully-selected ingredients.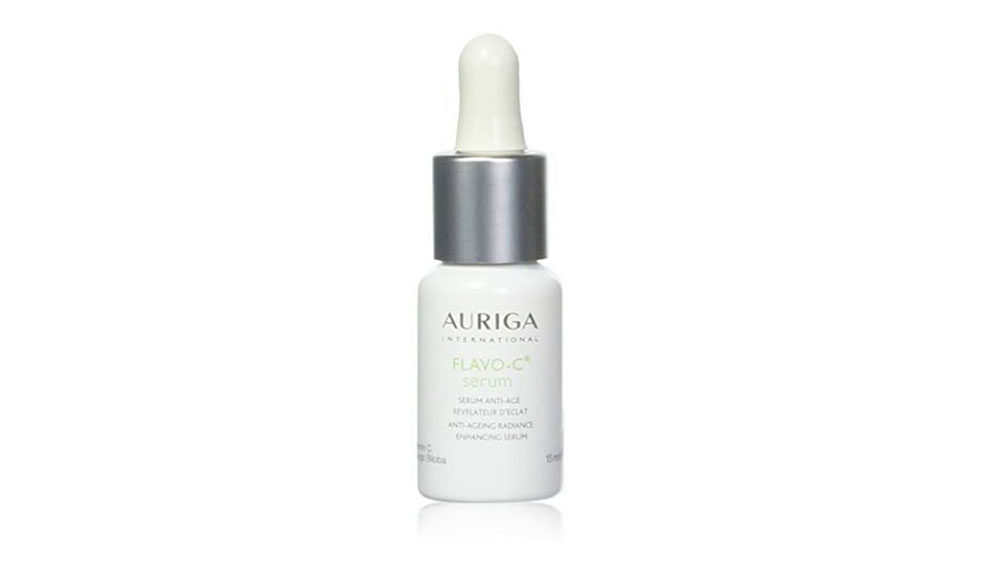 [9] Auriga – Flavo-C Serum Anti-Age
And now we go back to pricier vitamin C solutions. Flavo-C Serum Anti-Age is a mid-range and mid-sized product (only 30 ml bottles are available). The Auriga serum is dedicated to any skin type, particularly aging and sagging skin. Too bad it won't lessen clearly visible wrinkles and dark spots so it might work merely as an additional skin-care product. It contains an active form of vitamin C (L-ascorbic acid) which is less stable. The serum combines the vitamin with ginkgo biloba extract. Girls often reach out for the Auriga serum as their first vit. C serum but they rarely repurchase it, looking for a better product.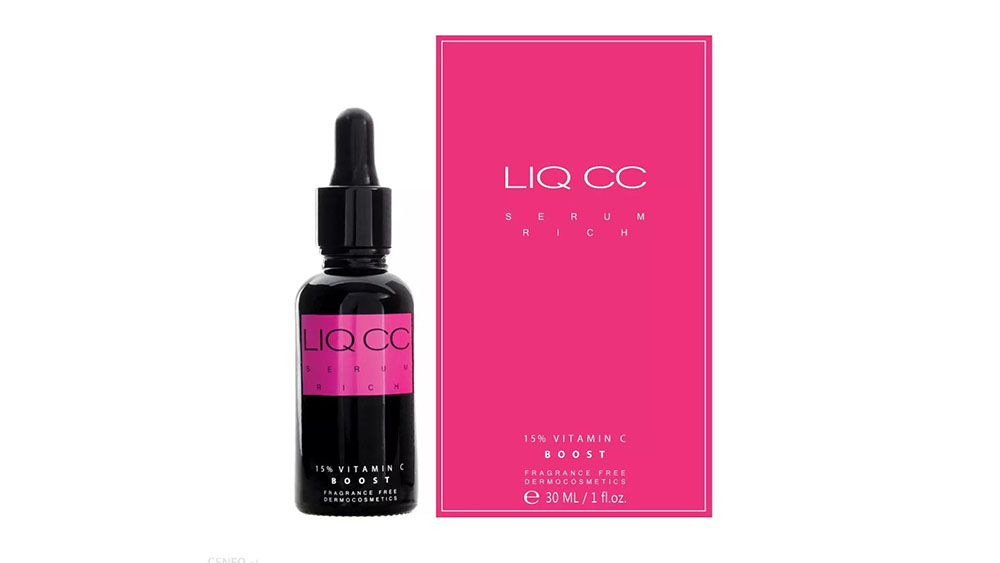 [10] Liqpharm – LIQ CC Serum Rich 15% Vitamin C Boost
Last of all, the power of pink, or a brightening vitamin C serum from Liqpharm which comes in a pink box and black bottle (30ml). The serum isn't the most expensive (hence the small size); it doesn't contain the best form of vitamin C either. The product holds ascorbic acid 15% while the formula has a low pH so it effectively restores radiance, brightens and revitalizes the skin. You can use this kind of vitamin C serum every day: it will aid your skin-care routine but it isn't an advanced treatment for problematic skins.