There are no two identical faces. However, there are four beauty types and each of us can identify as one of them – spring, summer, fall, and winter. Check out which is your beauty type and what season of the year are you.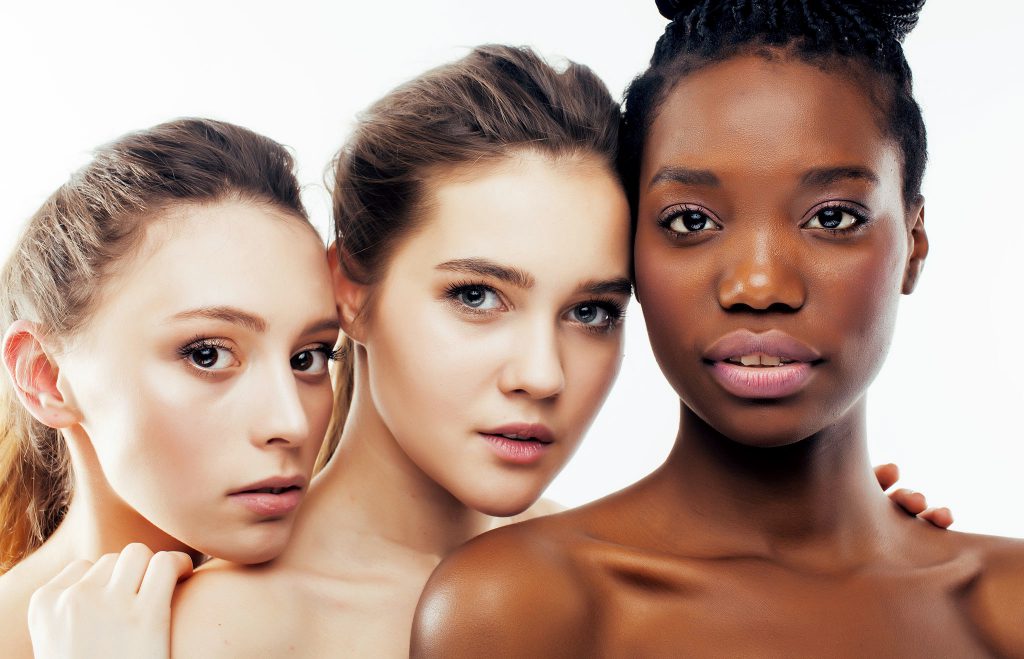 The most popular is the division into skin types (dry, oily, combination, mature). We base on them when we choose cosmetics for daily care. However, based on it, it is difficult to choose, e.g. the make-up type that matches us. This is where the division to beauty type comes handy: spring, summer, fall, and winter. As the only one, it takes into account not only our skin complexion and type but also the color of your eyes and hair. Check out what is your beauty type!
What types of beauty are there?
BEAUTY TYPE: SPRING
Characteristic for spring is a slightly warm skin tone. If you get your tan pretty quickly and it's always a brown tan, then it's highly likely that you are a spring. The skin of spring is porcelain and free from freckles. It's radiant and slightly pink on the cheeks which can remind of blossoming nature in the spring.
The spring women are usually blondes (from fair blonde, through honey shades to rust-colored tones), but also brunettes (those with nut-brown and light-brown hair). Eye colors are also not clearly determined but it always is a deep shade of blue, green, or hazel with explicitly separated iris rim.
BEAUTY TYPE: SUMMER
Although we associate summer with golden sand and sunny highlights, women with this beauty type usually have milky skin with ashy tones. It is typical for them to gain red tan – at first, it's red then it quickly turns into an olive tan.
The summer women can be easily identified by their 'mousy' hair with no explicit color or gloss – resemble strands burned with the sun. Their hair can be ashy, blonde, or light brown. They are usually accompanied by light-grey, light-blue, or light-green eyes. They usually have very expressive yet slightly smoky shade.
BEAUTY TYPE: FALL
Autumn women usually have warm skin tones – not too intense though wormer than it is in case of the spring type. This beauty type is the diversity of skin tones, from porcelain to olive. However, if you get easily sunburnt and you rarely have a brown tan, then you can be sure that you are the fall. Especially if your face is sprinkled with freckles.
Characteristic for the autumn women are red highlights. They usually have red hair but it may that this color just beams through brown or auburn color. In most cases, this fiery hair is accompanied by expressive eye color such as green or brown in warm tones.
BEAUTY TYPE: WINTER
As it should be for the winter vibe, winter women have usually cold skin tones. The most characteristic one is the so-called Snow White type with very fair skin and dark hair, but they can also have an olive green or southern type of skin. However, they never have warm tones because typical for winter are cold colors.
The winter beauty type is easy to recognize by the hair. Women with this beauty type have dark hair with variety of shades – lighter, dark brown, black, or with highlights of violet. Then there is very intense eye color – it can be green, blue, or brown but with expressive contrast.
Do you know which skin type are you? Great! Now you can easily find the right colors in your make-up and the perfect stylization that will emphasize all your assets.