Keratin is the main building block of hair and the priciest protein in the world – women all over the world pay big bucks for the superb keratin hair treatments to revive, smoothen, straighten and add gloss to their tresses. This precious protein makes up from 65% to 90% of the hair volume and it is like a supportive element that keeps the hair in shape. The less the keratin, the worse the hair. That is why Nanoil Keratin Hair Mask is now a best-seller – this is the easiest keratin treatment you can perform at home for intensive repair that brings better results week by week.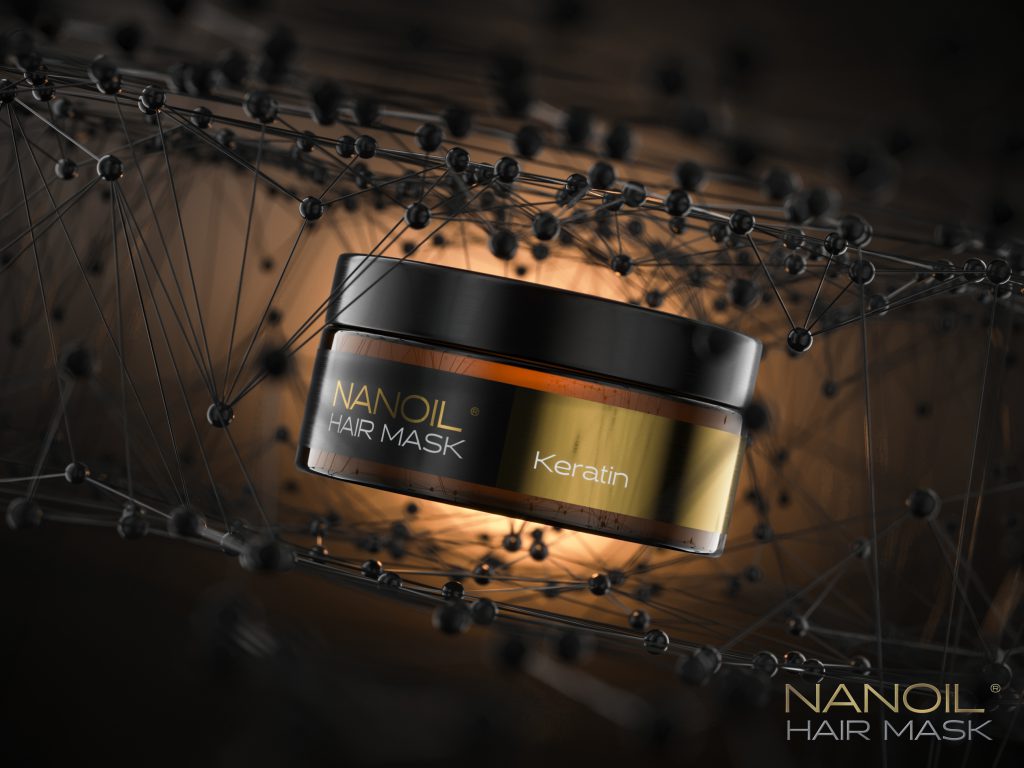 Nanoil – what does keratin do in a hair mask?
Keratin is a fibrous protein and one of the building blocks of human hair. It's mostly in the hair cortex and cuticle. This priceless protein is high in amino acids including sulfuric acids (cystine, cysteine, glycine, alanin). You can spot the keratin deficiency right away because the hair looks way worse: dull, brittle, lifeless, lacking shine.
This essential protein has a great effect on the structure of hair and consequently on its appearance. It thickens, strengthens, beautifies and gives the gloss. Keratin remedies hair which is damaged because of:
having hair colored or bleached regularly
wrongly-suited hair-care products
blow-drying the hair using hot airflow
overexposure to the sunlight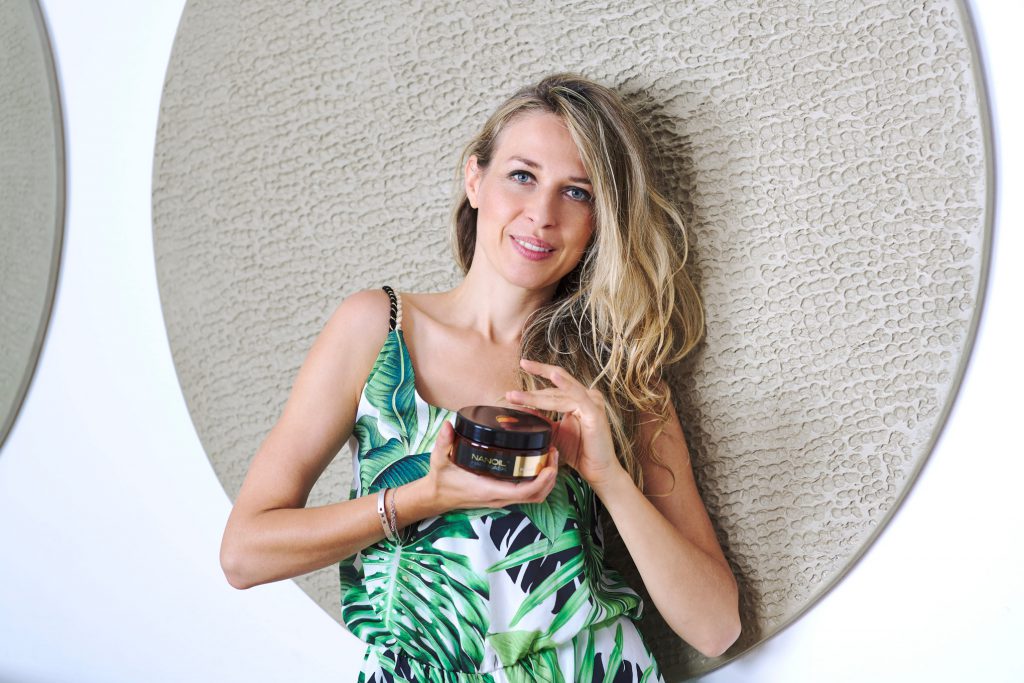 Note!

The damage to the hair structure largely results from the loss of keratin molecules. Hair products are rich in hydrolyzed keratin – the best form of keratin which easily penetrates deep layers of the hair.
What does the Nanoil Keratin Hair Mask really do?
The Nanoil Keratin Mask makes a perfect repairing and beautifying treatment. Used once a week, this mask prevents damage and shields the hair against all destructive factors. What exact effects can you hope for?
Keratin replenishment and way stronger hair.
Improved resilience and bounce.
Smoother hair cuticle (boost of shine, amazing appearance).
Higher resistance to damage.
Easier styling and brushing.
Increased hair volume.
No more frizzy, static flyaways.

Nanoil Keratin Hair Mask – Effects
You can see the results right away. Most of all, the mask from Nanoil makes the hair look better because keratin is an amazing shine booster. Over time, the condition of the tresses is improved as well: inner hair structures are repaired. Why don't you treat your hair to the at-home keratin therapy that gently yet effectively aids the repair week by week? Gradually rebuild your hair, reach for the Nanoil Keratin Hair Mask. Go to www.nanoil.co.uk and enjoy the benefits of the customized hair and skin care – see the best-working hair masks, organic oils and face care products that will enhance your beauty, naturally.