Do you consider face cleansing treatment and make-up removal as an evening nightmare? Surely, you are going to change your mind as soon as you learn that impure face skin is an ideal environment for bacteria multiplication. Even greater chance to change your mind lays in the first skin purification with Biosource toning lotion from Biotherm.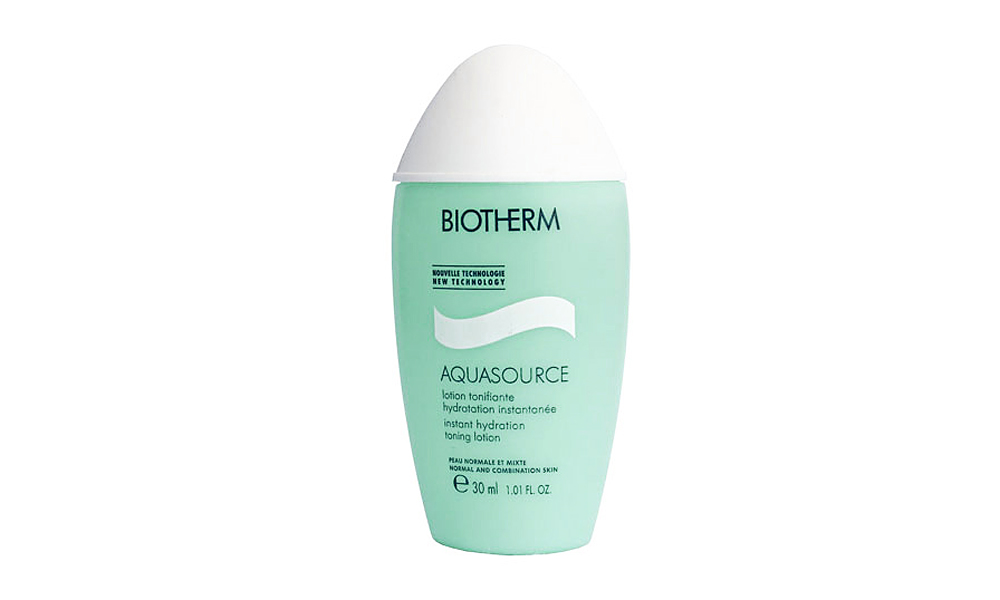 Biosource Lotion Instant Hydration Toning Lotion for Normal or Combination Skin from Biotherm
Certainly, purified face skin makes you look younger and prettier. Do you know how to cleanse your complexion the right way? Definitely, Biosource toning lotion from Biotherm will help you with this task. This cosmetic refreshes and collects all the impurities as well as the excess of sebum which has gathered on your face during a day. What is more, this Biotherm cosmetic leaves skin moisturized, cleansed and prim. Moreover, the product has liquid consistency. When it comes to the composition, Biosource toning lotion comprises, among others, of zinc which has the power to counteract skin imperfections formation, such as acne or small wounds. Another thing to mention, Biotherm toning lotion can be applied AM and PM. Suffice to moist a cotton pad with the product and purify face skin with it. Remember to start this procedure from the inner parts of the face and end at the outer parts. While performing eye makeup removal, slightly press the cotton pad to eyes, wait until eyeshadows and mascara melt completely. There is no need in rubbing the eyes.
Why is it worth performing face purification?
The first reason, impure and covered with makeup face cannot function properly. Skin pores are clogged by sebum, dead skin cells, cosmetics and pollutions derived from the external environment. Consequently, complexion is not able to breathe, starts sweating because sebaceous glands' natural reaction in this condition is to produce sebum in the greater amounts. All the above-mentioned factors lead to bacteria multiplication, which in turn, are responsible for not only acne formation but also for development of various skin disorders.
Obviously, this vicious circle can be stopped by systematic and appropriate skin purification treatments. Eventually, face skin becomes refreshed, regenerated and nourished. Additionally, if we decide to exfoliate skin or put on a face mask, our face skin will remain genuinely grateful.