Camera Ready BB Cream SPF 35 from Smashbox is closed in a black tube of 30 ml capacity. The great advantage of the package is the fact that it stands on the cup, which in turn, enables the users to get all of the cosmetic residues running down the tube. Additionally, when the product is about to end, you can cut the tube in a half since it is made from plastic. In such a way, any drop of Camera Ready BB Cream is wasted. Obviously, the tubes do not vary on the outside. Different is the content of the tube because Smashbox cosmetics are available in eight shadows of beige and bronze. These are marked by the name starting from Fair, through Light and Neutral up to Medium and Dark.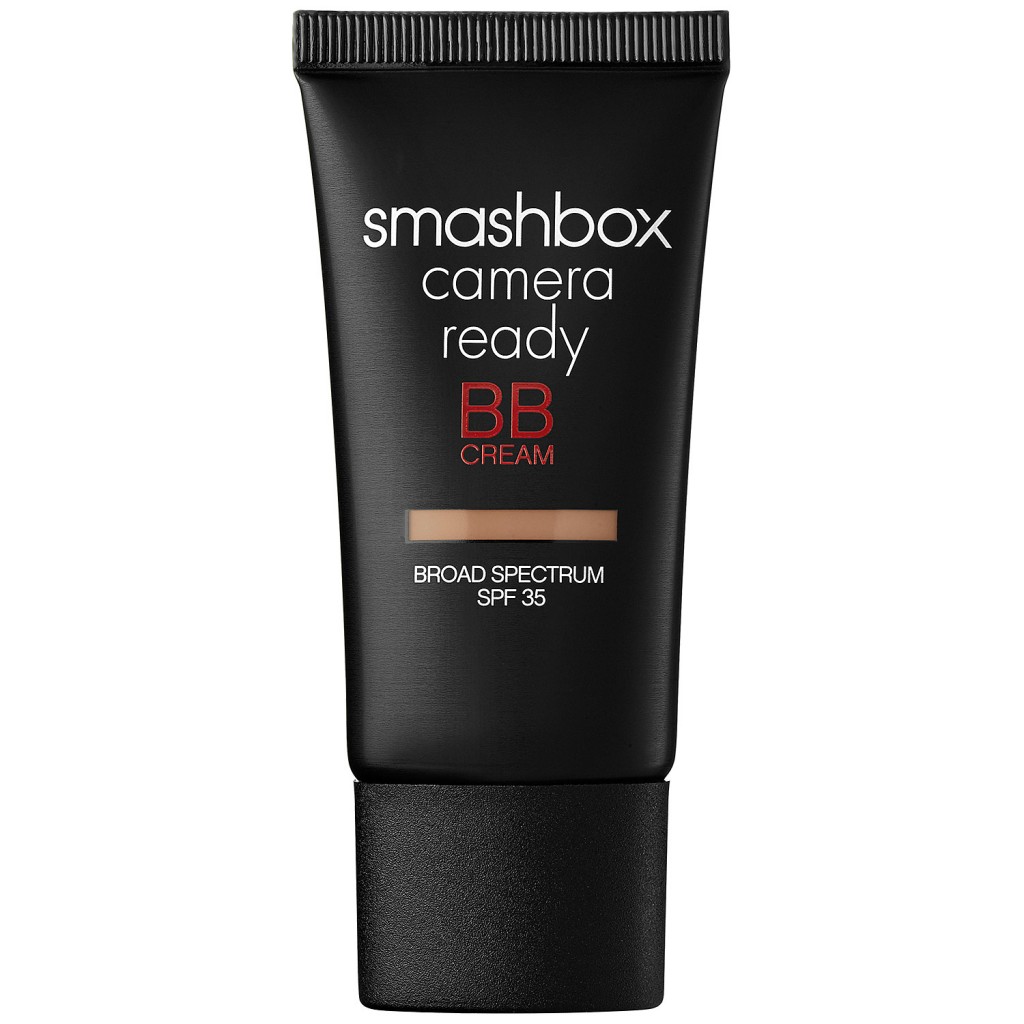 How to apply Camera Ready BB Cream SPF 35 from Smashbox? Generally speaking, Camera Ready BB Cream can be applied alone or as a make-up base. What is more, it provides medium level of imperfections coverage, therefore, for obtaining the effect of strong imperfections coverage it is advisable to combine the cream with a make-up foundation. However, the producer draws users' attention not to apply a thick layer of the cosmetic since it can create the unattractive mask-like effect. Suffice to distribute a small amount of the product on the face skin to hide skin imperfections. Worth noticing, if your skin is dry, it is suggested to apply a moisturizing cream beforehand.
Definitely, Camera Ready BB Cream provides face skin with the protection form the solar radiance due to the SPF 35 sunscreen included. Moreover, the product reduces shiny skin along with scaling down sebum production. Nourishment and general beautification of the face skin is also provided by Smashbox BB cream.
Is Smashbox Camera Ready able to replace a make-up foundation? Generally, it is possible to use the product instead of the make-up foundation, nevertheless, one condition must be set out. We can resign from using the make-up foundation, if we do not need strong complexion imperfections coverage. Thing to remember, BB creams usually provide light coverage because these do not fulfil the same goals as make-up bases and make-up fluids. If you want to apply BB cream while having noticeable discolorations or acne marks, you can use a concealer or a transparent powder to make your make-up flawless. The first cosmetic is going to cover all the spots while the second one gives the complexion matte finishing. Extremely essential is also to analyse the colour scheme of the products in order to pick the corresponding with the complexion shade of Camera Ready. The easiest way to achieve this, distribute a small amount of BB cream on your chick. If it manages to blend flawlessly with your complexion, you are free to buy the product and enjoy the pretty looks of yours.