A quick way to grow long hair. Does it exist? The main character in the following post is chili pepper – another natural product which is supposed to enhance hair growth. What properties does it have and how to add it to hair care routine?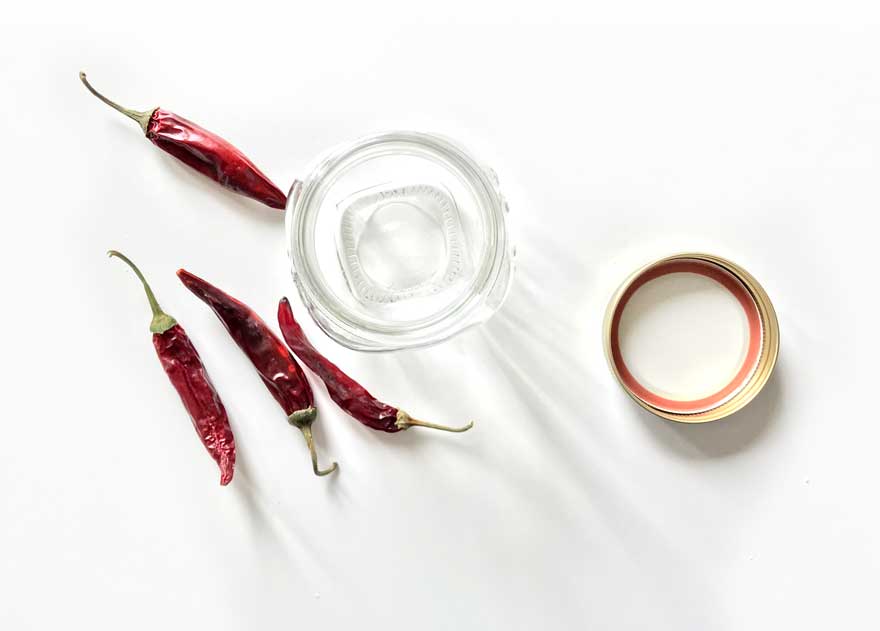 We all know chilis and are more or less familiar with what they look like. Still, we rarely know there are many various types of chili pepper – cayenne, Jalapeño or piri piri, for example. It's not a problem because they all have something in common – spiciness because of capsaicine included. It is the very ingredient which makes chili attractive in the beauty world.
Beauty benefits of chili pepper
This popular ingredient is present in almost every kitchen and works wonders in beauty care, too. The chili benefits you might not know about is the warming, slimming, healing and pain-killing effect.
Fancy knowing how exactly chili pepper works?
It has warming qualities.
It triggers burning of fat tissue.
It relieves pain.
It enhances immunity.
It delivers vitamins and minerals.
It fights off cellulite.
Hot beauty products – chili pepper uses
Since chili pepper has slimming and warming properties, you will find it mostly in anti-cellulite products. Due to a high amount of capsaicin, chili-enriched products increase blood flow and stimulate skin cells to non-stop renewal and repair. It's no wonder a tiny chili pepper is added to skin-warming scrubs, slimming lotions, enlarging lip glosses and hair growth-boosting treatments.
What are the chili hair benefits?
Most products with chili are dedicated for hair and scalp. Why is chili so popular in hair care? Mostly because of solving out the most common hair and scalp problems:
it strengthens and keeps hair from falling out;
it accelerates hair growth;
it prevents bacteria and has a purifying and antiseptic effect.
Chili in hair products – ready-made & homemade
Clearly, you can use both ready-made or DIY chili products during your home hair routine. Both options have good and bad sides.
The fans of home hair care are fond of preparing their own products with chili e.g. an oil or mask – it is a more natural solution which can be adapted to your individual needs and you know exactly the ingredients you apply. However, it turns out that ready-made chili hair products generally have better composed list of ingredients and give stronger effect yet they are pricier.
How to make your own chili hair products? Take a look at two easiest, effective and budget recipes.
Recipe 1. Chili oil for hair growth
A home hair growth chili oil is extremely easy to make. Finely chop one chili (with the seeds which have most capsaicin), macerate (soak) it in a chosen oil (e.g. argan oil, olive oil, almond oil). Rub your hair growth oil in scalp an hour or two before a hair wash.
Recipe 2. Chili mask for hair growth
Mix a few spoons of plain yogurt with one spoon each of dried chili pepper and favourite oil e.g. argan oil. The oil nourishes, the yogurt soothes irritations whereas chili pepper boosts hair growth. Apply the mask to your scalp before washing routine.