Dior Bronze is a set of nine self-tanning cosmetics and products. Generally, the aim of these is to support and enhance the effect of tanned skin. Among these, one can find body and face creams, sunscreen products, balms and oils. Nevertheless, let us focus only on three bronzing cosmetics: two face and body creams Self – Tanner Natural Glow and Self Tanning Natural Glow – Face & Body oil.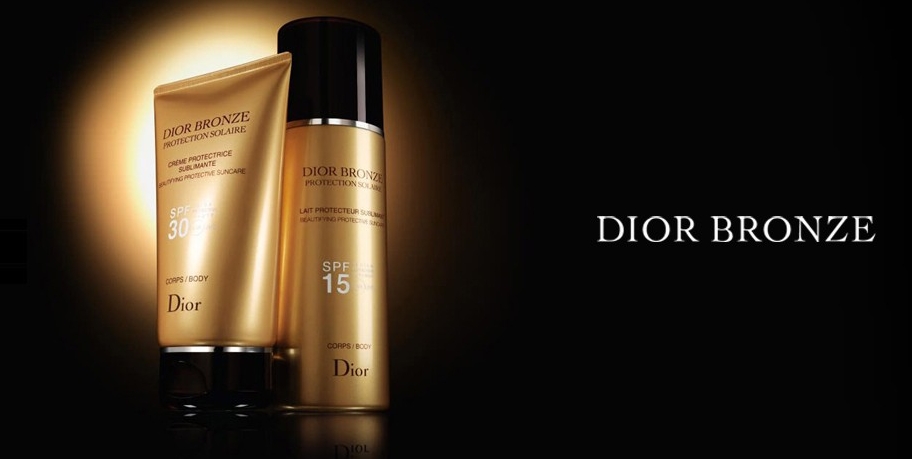 Definitely, face cream Self – Tanner Natural Glow, from Dior Bronze collection, has got numerous properties. However, the most crucial one is providing skin with bronze shade. Then, when the skin gains the natural-looking appearance, the cream maintains keeping the suntan going for long. Additionally, Dior Bronze Self – Tanner Natural Glow cream restores miniaturization and smoothness to the skin. What is more, the suntan holds up to four days. After this period of time, or even earlier, it is advisable to reapply the cosmetic. The self-tanning product from Dior should be applied on the clean and exfoliated complexion, while thoroughly spreading it on the hairline and forehead without omitting eyebrows. Worth noticing, do not forget to wash the hands right after the application.
While applying regularly, Dior Bronze Self – Tanner Natural Glow body cream creates appealing and healthy suntan on the skin, highlights the body and provides natural pH level. What is more, the cosmetic is also of moisturizing and smoothing properties. Obviously, before you decide to put Natural Glow on your body, be sure that you have performed exfoliating beautifying treatment first. Not only this procedure enables the cream to absorb more quickly but also it makes the application flawless. The application itself should include putting on the even layer of the cosmetic on the body. Then, the cosmetic is to be spread also in the areas of elbows and knees.
These two cosmetics can be replaced by only one product – Dior Bronze Self Tanning Natural Glow – Face & Body oil. This cosmetic provides natural suntan effect, gives radiant and glowing look together with deep moisturization. Due to flower fragrances, the skin is delicately perfumed. When it comes to the application, it should be performed in the same manner as the above-mentioned Dior body and face self-tanning cosmetics.