Face mask Glamglow THIRSTYMUD™ Hydrating Treatment is destined for both women and men regardless of their age or skin type. Its main aim is to penetrate and moisturize the deepest skin layers. At the same time, due to the cosmetic, we restore the radiant and youthful looking appearance. How is it possible? The appropriate high level of water in epidermis is able to keep skin face secure against getting flabby, collagen and elastin loss, discolouration and wrinkles formation as well as against other signs of skin aging. What is more, water props up hyaluronic acid to maintain complexion in a good condition.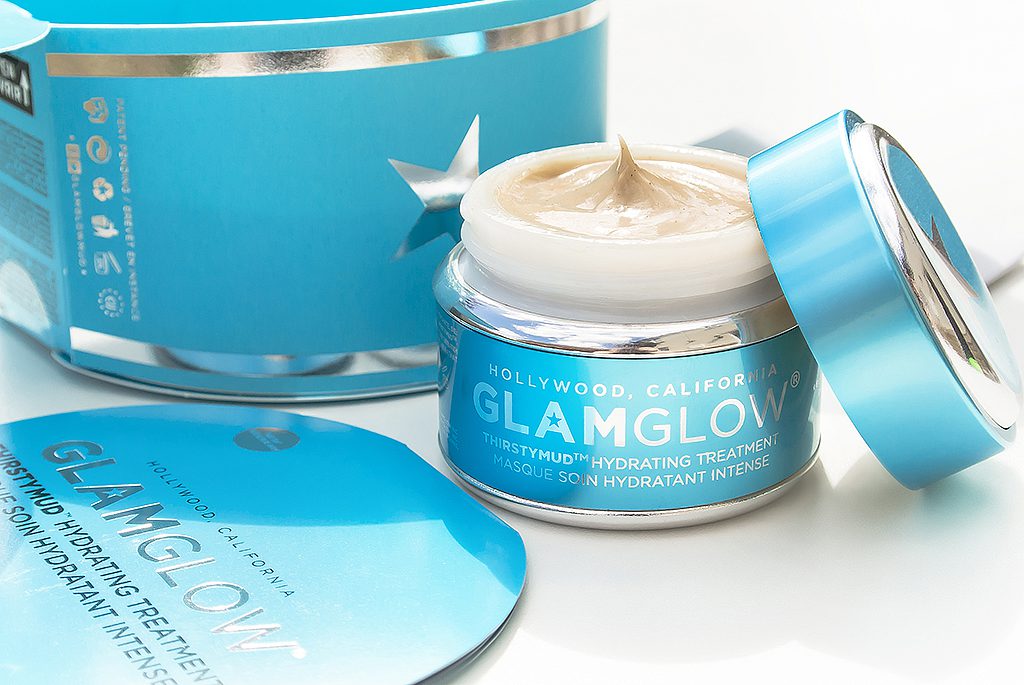 The above-mentioned hyaluronic acid and coconut oil are the two, main ingredients of Glamglow, THIRSTYMUD™ Hydrating Treatment face mask. The cosmetic comprises also of ginger, citric acid, oats extracts, orange-blossom oils and apples. Unfortunately, the producers did not eschew the irritating and potentially allergenic substances. This include PEG, fragrances, lanoline and glycerine. Undoubtedly, the counterbalance in this case are plant extracts and kaolinitic clay. Worth noticing, the last component, kaolinitic clay, is placed as one of the final on the ingredients list, however, the producer claims that the face mask is composed on clay kaolinitic basis.
Glamglow, THIRSTYMUD™ Hydrating Treatment face mask is sold in a blue jar of 50 ml capacity. Certainly, Glamglow products can be easily recognized by their quite characteristic star located on the cap.
How to apply Glamglow, THIRSTYMUD™ Hydrating Treatment face mask? All you have to do is apply a thick layer of the product on the face. Obviously, before that, it is necessary to clean the face skin thoroughly by putting on a toner with salicylic acid, a make-up removing lotion or a face scrub. Wait for about 15 minutes until the face mask gets dry and rinse the face with cool water. After that, apply a moisturizing cream of your choice to top your face care up.