Hands are our signature so taking good care of them and protection against unfavourable external factors should be a priority. Especially considering the number of things that can damage them. It is not only about the freeze, but also dry air from radiators, soaking them in the water for too long, detergents, incorrect cosmetics, that is why it is worth to take a closer look at the last one and choose the best care for our hands. What are the hand cream types? Check out which one would be best for you.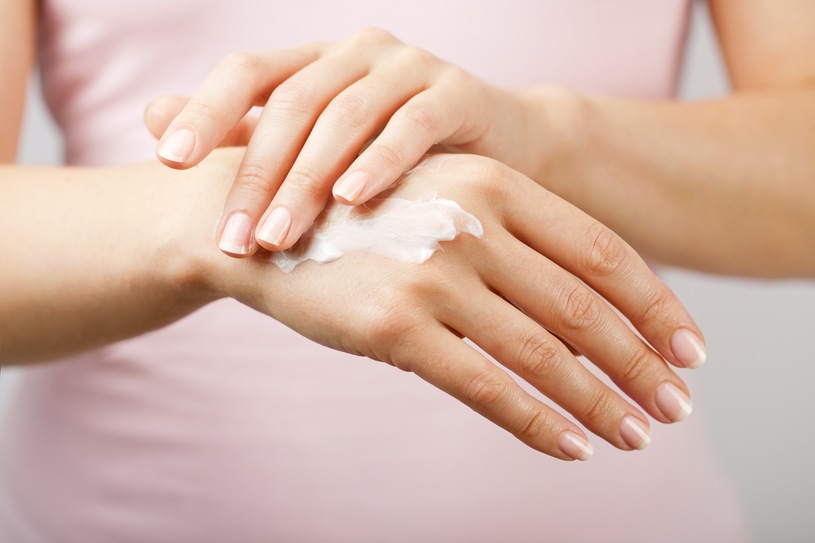 Hand cream- the type and properties
1. Moisturizing hand cream
The best product for always dry and parched hands. Moisturizing hand cream retains proper hydration level in the epidermis and on top of it will come handy at every season of the year.
2. Anti-ageing hand cream
It is more advanced care for mature skin devoid of suppleness. The anti-ageing hand cream contains more active and conditioning ingredients in order to provide epidermis with additional smoother. The anti-ageing hand cream makes skin more supple, smoother and prevents wrinkles.
3. Protective hand cream
It is a perfect cosmetic for the winter season, but if enriched with SPF you can take it for the mountain trip and the beach in the summer. It takes care of skin subjected to unfavourable factors (freeze, wind, the sun, rain, dry radiators air, air-con). Protective hand cream coats skin with a special layer that is responsible for protecting skin against damage and dryness.
4. Regenerative, repair hand cream
Often referred to as a 'bandage' for hands which for various reasons became damaged, dry and devoid of elasticity. It comes handy not only in the winter when our hands are subjected to all sorts of harmful factors and epidermis irritation.
5. Hand cream for sensitive skin
Super sensitive, atopic, irritation-prone skin does not react well to most of the ingredients in 'traditional' hand cream. That is why people with sensitive skin should go for special hand creams. On most occasions these are cosmetics on the verge of being pharmaceutical products – the ones with the best action are mostly found in the pharmacy.
6. Hand cream with mask properties
Hand mask is a great way for fast hand appearance improvement. It should be applied at bedtime and left overnight, however, if you need quick regeneration during the day – you can just put it on hands for around 30 minutes. Hands coated with a thick layer of the cream should be protected with special cotton gloves. It also protects your clothes against getting dirty and hand cream from being wiped away.
Hand cream and its composition – which one is the best?
The best hand cream is obviously the one with the best composition and so it has to have natural and safe ingredients, no dryness causing alcohol or other clogging substances. Before buying a hand cream, check its INCI. The list has its hierarchic order so at the top of the list are those ingredients with a greater amount in the composition. The first two ingredients are the most important – these dominate in the cosmetic. It is good if you find there natural oil, butter or water.
What other ingredients besides oils and cosmetic butter are safe in hand cream?
Hand cream and its moisturizing, regenerative and nourishing ingredients
Glycerin – moisturizes, nourishes and has hygroscopic properties which means it retains water in the skin.
Liquid paraffin

(Paraffinum Liquidum) – is obtained as derived from petroleum, it has a protective function and fulfils it very well. Thanks to it, hand cream works like a protective shield that will not allow hands to suffer from dryness or damage.

Allantoin

– perfectly renewals epidermis, smoothers and helps retain water in the skin.

D-Panthenol

(vitamin B5) – the iconic ingredient in more than just hair care. Panthenol makes epidermis smooth, calms irritation and moisturizes. It is a common ingredient in cosmetics for children.

Lanolin

– leaves skin with a breathable film which perfectly protects epidermis against water loss. Thick and oily lanolin is one of the best ingredients for hand creams.

Beeswax

(Cera Alba) – contains esters invaluable in skincare which happen to be human skin component. It moisturises, protects and nourishes the epidermis in order to prevent dryness.

Elastin

(Hydrolyzed Elastin) – highly precious ingredient because it works on the inside; it reaches deeper skin layers quickly and improves elasticity and ensures smoother.

Vitamin C

(Ascorbyl palmitate) – irreplaceable youth vitamin with lightening action; boosts collagen fibers renewal and inhibits aging processes.

Vitamin E

(tocopherol) – brilliant antioxidant also known as 'youth vitamin'. It smoothers while making the skin lighter, reduces hyperpigmentation and inhibits aging.