Can you imagine eyebrow shaping without pain? It turns out that it's easier than you think. There are many paths to ideal brows. Tweezers, wax, threads are the most popular methods of hair removal that also give the best results. However, in order to start shaping your eyebrows, you need to determine their look so that it matches the shape of your face, eyes and also your hairstyle. How to do it to forget about pain during eyebrow shaping?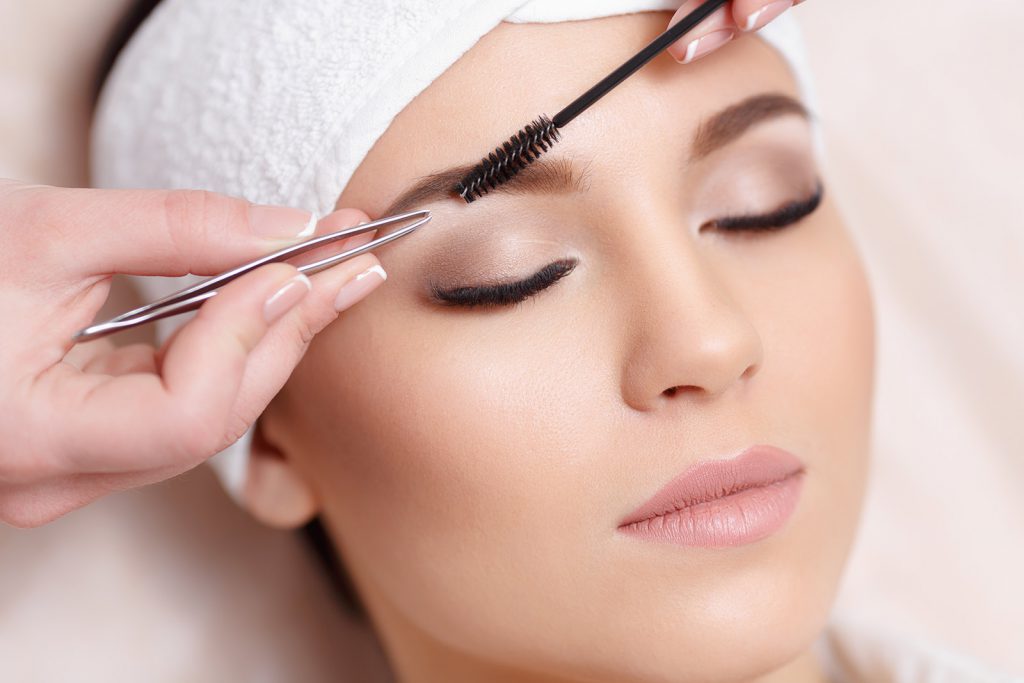 How to shape your eyebrows?
In general, it's a good idea to take a bath before the treatment so that the skin softens and the hairs will be easily removed. If you want to shape your eyebrows on your own, you will need: an eyebrow pencil, tweezers, a mirror and a skin soothing cream. Now it's time to mark the contour of your eyebrows. How to determine the shape? How to do it?
First, determine the beginning of the eyebrow. You'll need the eyebrow pencil here, place it next to the flare of the nostril so that the pencil touches the inner corner of your eye. Then move it so that it touches the outer corner. The last step is to find the place where the eyebrow arch should be. Look straight ahead and set the eyebrow pencil to match the outer edge of the iris. Then connect all the points marked. The hairs that are outside the contours should be removed.
Eyebrow shaping
Once the hairs are pulled out, you can slightly change the shape of your eyebrows. If you remove some hairs from the bottom brow, it will give the face a slimmer look. Be very careful as over-plucking can disrupt facial proportions and negatively affect the appearance.
The same can be done to the upper brow. The hairs should be removed with the use of tweezers or wax. Be very gentle as the skin is the eye area is very sensitive.
Painless eyebrow shaping
In order to reduce the pain during the process, slightly stretch or massage the eyelid. If your skin is reddened and irritated after the treatment, use a few ice cubes, skin soothing creams or an ointment with panthenol or allantoin. A similar effect give cucumber, green tea or herbal compresses. Once you're pulling out the hairs, make sure that the movements of your hand are quick and firm. Remember to remove the hair in the direction of hair growth.
However, a visit in a beauty parlour is always recommended. A professional technician will ensure that the pain is reduced to a minimum. Also, the procedure itself is less time-consuming. The technician should also help to match the shape of the eyebrows to the shape of your face.
Eyebrow shaping – contraindications
Those include:
skin disorders near the eye area;
injuries in the eye area;
bacterial, viral or fungal infections;
recent surgeries around the eyes and eyebrows.