Natural ingredients are a thing in skin care. Lavender is one of them. It was already known in antiquity and used for aromatic baths and as perfume. Currently, it is used in the cosmetic, pharmaceutical and food industry. How it works and what properties does lavender have?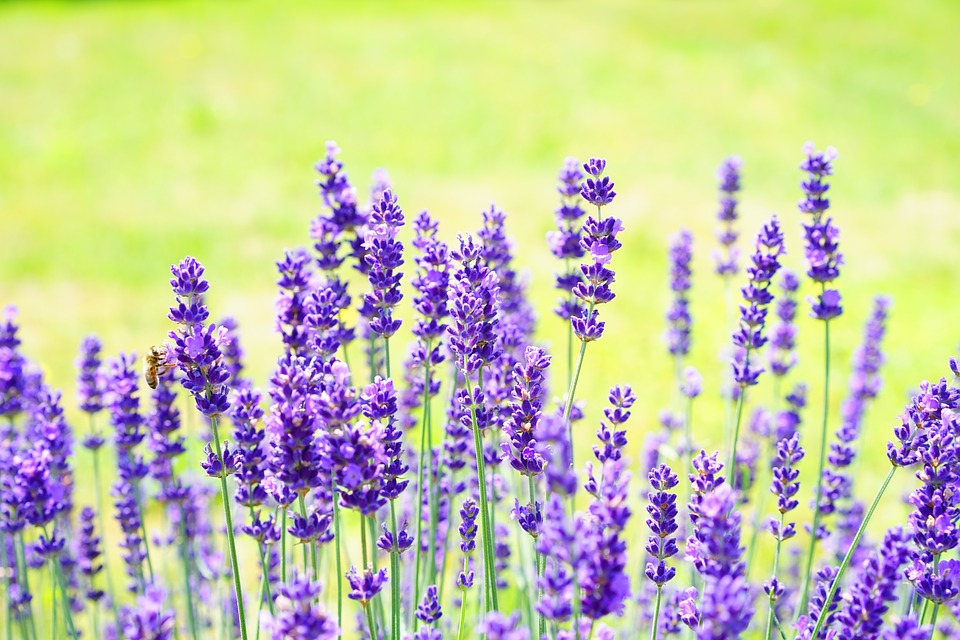 What does lavender look like?
It is also known as Lavandula and is around one meter high. The plant has silver and grayish leaves and flowers having purplish red, violet, blue, white and pink colors. A nice intense aroma is its outstanding feature. It is mostly grown in the Mediterranean sea region.
What does lavender contain?
3% essential oil is the most valuable ingredient extracted from lavender. Its principal ingredients include linalool, geraniol, tannins, flavonoids, coumarin.
Lavender – cosmetic uses
1. Aromatherapeutic effect
Lavender is used for baths, massage and perfuming cosmetics. Thanks to the ingredients, your products and skin get a lovely scent, and it calms down the skin too. Lavender is recommended when treating headache, insomnia, stress, depression. It lets you relax your body and mind.
2. Various skin types routine
Lavender is mostly recommended for aging skin due to its repairing, smoothing and antioxidant effect. it has anti-inflammatory and antiseptic properties, therefore, it is used for oily and acne-prone skin care. Lavender reduces the secretion of sebum, narrows the outlets of sebum glands and speeds up acne healing.
3. Anti-swelling effect
Lavender is an ingredient in under-eye creams which reduce dark circles and puffiness. It is also included in anti-cellulite products because it stimulates blood flow and the flow of lymph. Lavender is added to creams, masks and bath salts. It is also used as an antifungal and antibacterial agent in skin products.
4. Anti-hair loss treatment
Lavender oil comes in handy when your hair falls out excessively. It stimulates growth and reduces hair loss, especially in case of alopecia. Additionally, it is found in shampoos for greasy hair reducing the oil production.
5. Insect repellent
Lavender is included in insect repellents scaring away wasps, mosquitoes, ants, plant louses, moths. The products are also applied topically to insect bites as they have a soothing and depuffing effect.