The craze for natural homemade beauty products has made a comeback recently. They are healthy and composed of ingredients coming straight from Mother Nature. While making them, you put your heart in it and devote a lot of attention to the littlest detail. Check why natural DIY cosmetics are all good.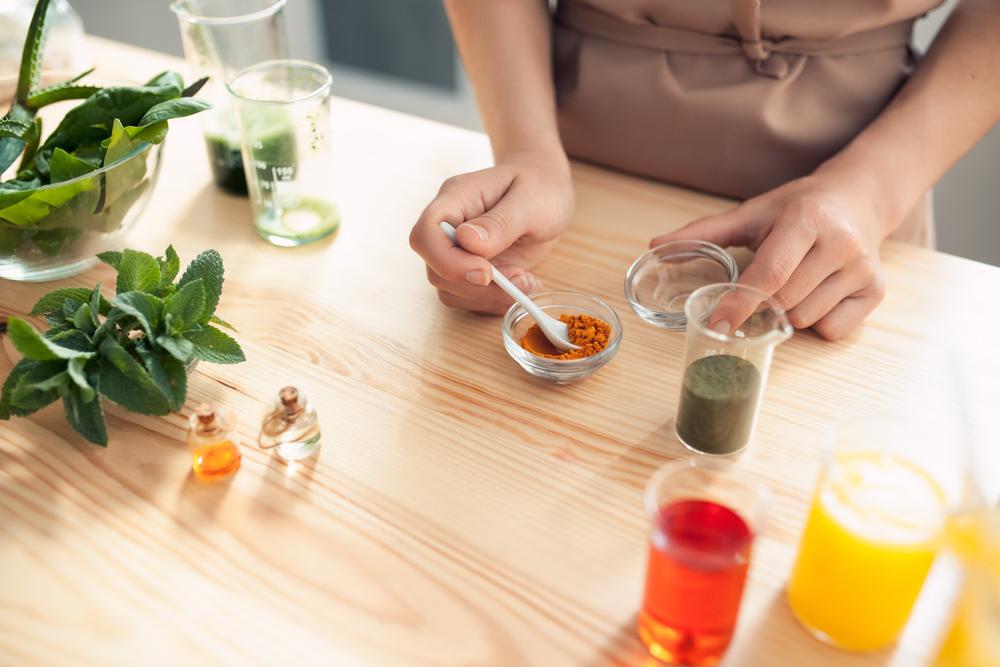 The idea of DIY
Do It Yourself is a way of creating cosmetics (and other things) with widely-available, healthy, ecological and environmentally-friendly products. This phenomenon is a way of living, a conscious choice of living a healthy lifestyle and the respect towards natural and traditional beauty care techniques.
Natural DIY cosmetics – benefits
There are lots of benefits of home-making of beauty products, including:
living in accordance with nature;
the possibility of spending more time with the family;
a chance of making both simple and advanced cosmetics;
a brilliant gift for your beloved ones;
an opportunity for composing your own recipes;
getting ingredients that are the best for your own skin and hair;
natural and safe beauty care at home.
DIY cosmetics vs ready-made products
DIY beauty products you make by yourself top drugstore equivalents in many respects. Why?
Natural ingredients – DIY cosmetics contain essential oils instead of aromas, vegetable oils instead of synthetic emollients whereas preservatives are not at all necessary.
Freshness – you are the one who makes a cosmetic so you're sure it's fresh. You know the expiry date of the used ingredients too.
Money-saving – while making your own products and having some of the ingredients left, you can make use of them e.g. while cooking whereas a ready-made store product often expires before you manage to use it up.
Where to buy ingredients for your DIY beauty products?
You can purchase best homemade cosmetics' ingredients in healthy food stores, pharmacies or stores selling herbs. The coolest thing about DIY cosmetics is that you have most ingredients in your kitchen, flower pots or garden.