You use SPF creams to protect your skin. How do you protect your hair? If you do nothing, it is high time you changed it. UV radiation can worsen the condition of your hair and scalp. Check how to take care of your hairdo in summer.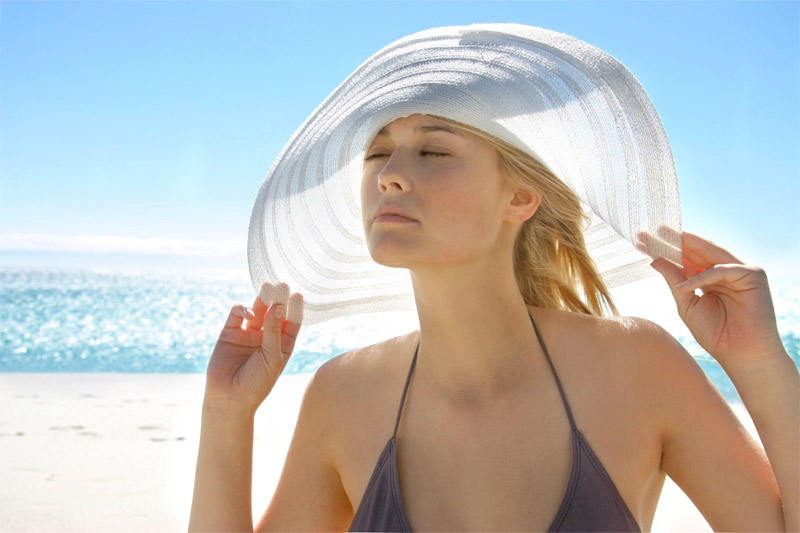 Wash your hair in a gentle way
In the summer time, more sebum is produced, therefore the scalp and hair get oily more quickly. For cleansing the scalp, use shampoos with mild ingredients that neither cause irritation nor dehydrate the scalp. Go for products with SPF and protecting the hair color from fading. Any time you swim in the pool or sea, rinse your scalp with running water after finishing. In this way, you can remove salt and chlorine that could trigger allergy and skin redness.
Hair & scalp masks and conditioners
When summer is getting closer, you should buy SPF-enriched masks and conditioners. The rule is the same when it comes to shampoos, scalp treatments and styling products. When it is blistering hot and you plan on a long walk or sunbathes – apply a leave-in conditioner or a protective spray. Use hair masks with concentrated ingredients.
Styling hair in summer
Giving up on alcohol-based cosmetics and watery formulas is the most important rule in the summer hair care. These substances cause scalp dryness or can lead to irritation. Limit the use of hair sprays, mousses and gels. Use oils and mists instead. What is more, forget about blow-dryers, flat irons and curlers. You do not need to style a hairdo when you go to the beach. Just hide it under a hat; you will avoid a scalp sunburn, headache and hair loss.