Only natural ingredients are accepted in Ayurveda. I'm sure you know most of them and use them e.g. for cooking. If you wish to live in tune with Ayurvedic rules, check what your skin care products should be made out of. Discover their amazing benefits and effects.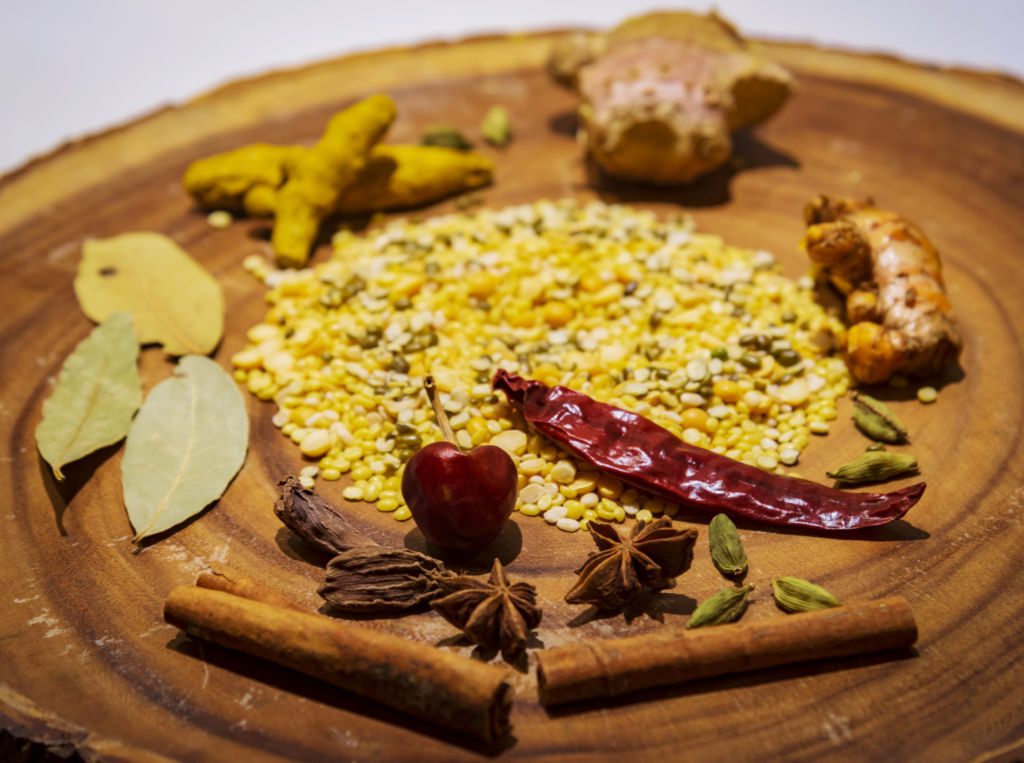 Oils in Ayurveda
Ayurveda tells us to use oils instead of moisturizers, lotions and hair conditioners. You can apply them topically or go big and do full hair oil treatment or body massage. The following oils are the most popular in Ayurveda:
coconut oil for body and hair;
sesame oil for mouth and nose cleansing;
argan oil and apricot oil for aging skin;
black seed oil and jojoba oil for oily skin;
tea tree oil for acne-prone skin;
avocado oil for dry skin;
evening primrose oil for aging and sensitive skin;
pomegranate seed oil for irritated and acne-prone skin;
wild rose oil to treat stretch marks, cellulite and hyperpigmentation.
The most valuable ingredients in Ayurveda
1. Rose water
It is used in India for cooking and personal care. It has a rejuvenating and anti-wrinkle effect, boosts radiance and makes skin glow. A rose water hydrosol is filled up with precious substances and is used as a separate cosmetic or for DIY products.
2. Aloe flesh
It's an ingredient that has always been present in Ayurveda and cosmetics. It locks water in the epidermis, moisturizes, aids in skin healing, firms up the skin, soothes irritations. It might help in anti-acne treatment.
3. Curcuma
It works amazing for anti-aging skin care since it reduces free radicals. Curcuma aids in treating eczema, psoriasis, acne and flaking skin. You can use it for making a DIY topical anti-acne ointment. Simly mix curcuma wih coconut oil.
How to make Ayurvedic perfume?
A given ingredient used for Ayurvedic perfume has a specific role to play. It stimulates, calms you down, increases or lowers the blood pressure, warms you up or cools you down. You need to choose the right substances for your dosha type:
vata – composition based on white lotus flower and sandalwood oil as well as amber, patchouli, vanilla, rose, geranium and basil leaves;
pitta

– vetiver essential oil, sandalwood oil and jasmine oil, lemon, mint, lavender;

kapha

– musk, camphor, eucalyptus oil or mint oil, rosemary or marjoram.