Serums infused with vitamin C are growing in popularity. Too bad they frequently fail to show full potential because we use it the wrong way. Do you know how to apply a facial serum to reduce wrinkles and rejuvenate the skin?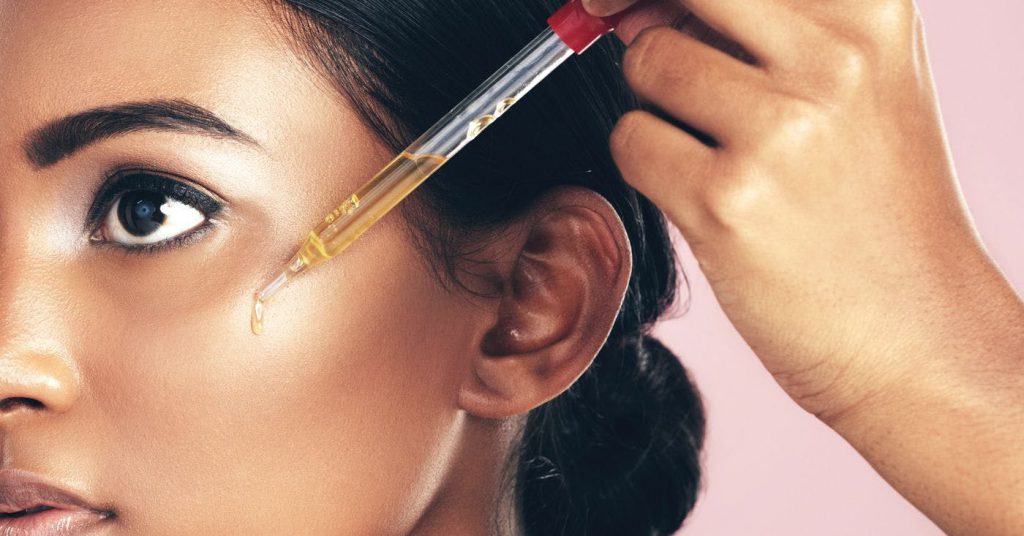 Skin care seems to be so simple yet the tiniest details matter a lot. Whether you rub a moisturizer into skin or gently tap it makes a difference. The thing is the same with facial serum. It's a highly-concentrated, noteworthy product which won't live up to our expectations unless we use it the right way.
Let me share a short guide on how to use a facial serum and why it's worth the effort. Read on if you're into the topic of face serums and want to use their full potential.
Facial serum, that is supercosmetic
Some girls compare serums to moisturizers and use them interchangeably, which is a mistake. Serum is much different. Most of all, serum is far richer in nutritional ingredients in a higher concentration.
There are more benefits of serums, though. What makes them work better than other cosmetics? Formula of every face serum is designed so as to reach deep skin layers. This, in turn, gives a better conditioning effect, in-depth revitalization and thus more striking, longer-standing results.
Serum or moisturizer?
I'm not saying that you should give up on a moisturizer for a serum! Both cosmetics complement each other: serum gets into the deepest skin layers whereas a moisturizer leaves a protective coating on its surface, preventing loss of water and precious nutrients. A face serum, especially the one rich in vitamin C or retinol, works best when applied before a moisturizer.
What effects does a face serum give?
What benefits do you get using a vitamin C face serum on a regular basis? This cosmetic mostly:
Illuminates: after just a few uses, the skin is glowing, looks younger and is no longer dull and sallow.
Eliminates pigmentation spots

: with regular application, pigmentation spots are reduced regardless of their cause, and the skin has a lovely, even tone.

Rejuvenates

: the skin is firmer, wrinkles are less visible and the signs of aging are delayed after just a few weeks of use.
The best face serum
The question that we need to answer before asking about the directions for use is: which facial serum to choose?
We're spoilt for choice. You can pay attention to the price, promises on the label, packaging and design or… the list of ingredients. A leading ingredient in a serum is responsible for the effect e.g. serum with hyaluronic acid excellently moisturizes whereas serum with retinol or vitamin C lessens hyperpigmentation and has an antiaging effect.
Interestingly, vitamin C serum is a leader and a top choice among women. It comprehensively addresses the needs of tired, discolored and mature skin. Give it a shot!
Vitamin C serum: application
Contrary to appearances, using vitamin C serum isn't a tough task. The key thing is getting a cosmetic with good ingredients and without useless parabens, alcohols, aromas, etc. This kind of serum is well-absorbed, works great, not irritating the skin.
Rule 1: Always apply the serum after a thorough make-up removal and cleansing e.g. using a fine-grained or enzyme scrub.
Rule 2

: The order of applying cosmetics does matter. Use your serum after a toner and before a moisturizer.

Rule 3

: While applying your serum, skip the eye area since the eyes are too delicate for such concentration of ingredients.
To apply a face serum, you don't need any accessories. Ideally, do it with your fingertips and use it as a chance for a gentle face massage or pat a few drops on the skin. Measure out a small dose (easier with a dropper) and smooth it over the face, neck and chest. Before using other cosmetics, wait for 5-10 minutes to let the serum's components penetrate the skin.
Easy, isn't it? Just do it!