Holidays are coming! It's high time we enhanced our skin and hair, and get some flawless make-up ideas. What's the most important thing you can do most beauty treatments at home. Check which beauty tricks to follow before Santa comes to town.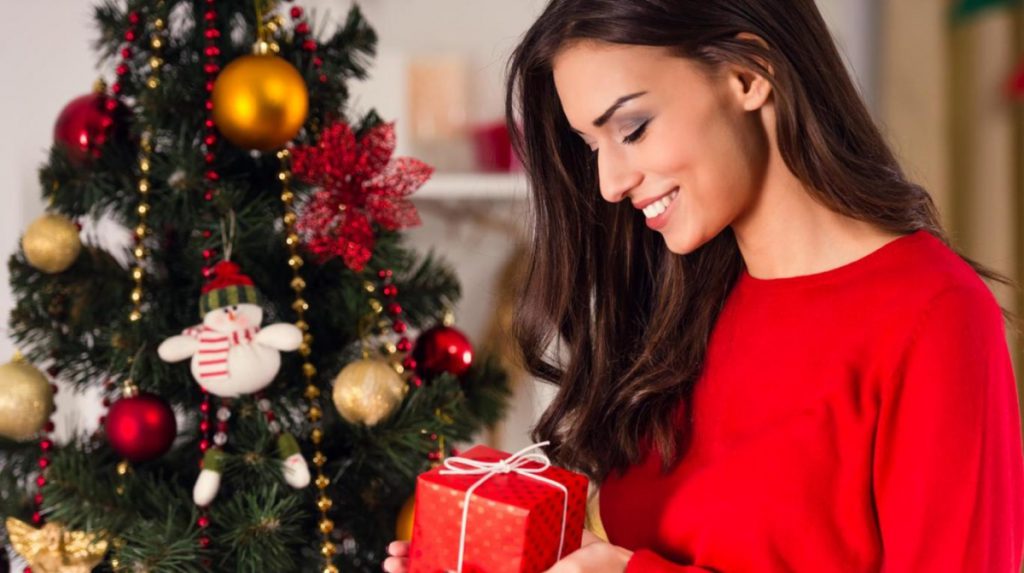 Best beauty tricks
1. Oils to enhance the neck, chest and shoulders
Planning on a Spanish-style or sleeveless dress for Christmas Eve? Smooth some beauty oil over the skin to keep it radiant, moisturised and elegant. You can try a beauty oil with gold flakes which makes the skin appear firmer, younger and wrinkle-free.
2. Thermal water to depuff the eyes
Thermal water works for many beauty tricks. Try sprtizing it on cotton pads and put them gently on the eyelids. In turn, dark circles and bags are gone so the skin looks smooth and moisturised. You may as well spray thermal water all over the face to reduce dryness, redness and irritations.
3. Sheet mask
Masks are cut out for skin-pampering and priming it for make-up. Such products have various properties so you need to tailor them to your skin type. Before use, always read the instructions to make the most of the product. Use the essence in the mask as well.
4. Vitamin C for brighter and younger skin
The best remedy for wrinkles, discolored, dull skin is vitamin C which focuses on nourishing, smoothing and evening out skin tone. Use the substances in form of essence, mask, toner or serum.
Make-up Christmas tricks
There's more to flawless appearance than skin care, though. Try these make-up tricks:
lip-gloss with particles for bigger looking lips;
use a soft eyeliner and smudge the lines gently;
camouflage redness with a green concealer or primer;
apply some powder or talc to lashes for more volume before applying mascara;
illuminate your eyes with a light-colored concealer.
Your perfect Christmas time hairstyle
Apart from skin and make-up, give some thought to your hair before Christmas. Make use of these tricks.
A hair root touch-up
If you were too busy to have the hair colored, use a special root touch-up spray or powder. This product camouflages the roots, giving them a color similar to your hair dye. Simply spray it on the roots and enjoy even hair color after a while.
Bigger hair volume
If you've got short hair, lift the roots with your hands while blow-drying. Bend over when blow drying medium-length and long hair. Remember to be very gentle if your hair is long or curly.
Dry shampoo as last resort
If your hair doesn't look its best and still lacks volume, try a dry shampoo. Apart from absorbing oil excess, this very cosmetic lifts the roots and freshens up the tresses. Choose one that goes with your hair color or pick the one having the most beautiful scent.