Eyebrows: make them fleek instead of weak! Now it's easier than ever.
Until recently we'd been helpless against the power of nature and had to meekly agree with what's been given to us. Skinny brows? Too bad but what can be done? Thinning eyebrow hair? You don't have to come to terms with it. Nowadays, you can turn your brows around and act against nature (in good faith, of course). All the efforts to get fleek, perfectly-shaped eyebrows. Luckily, there's a simple remedy: Nanobrow serum and… a bit of regularity.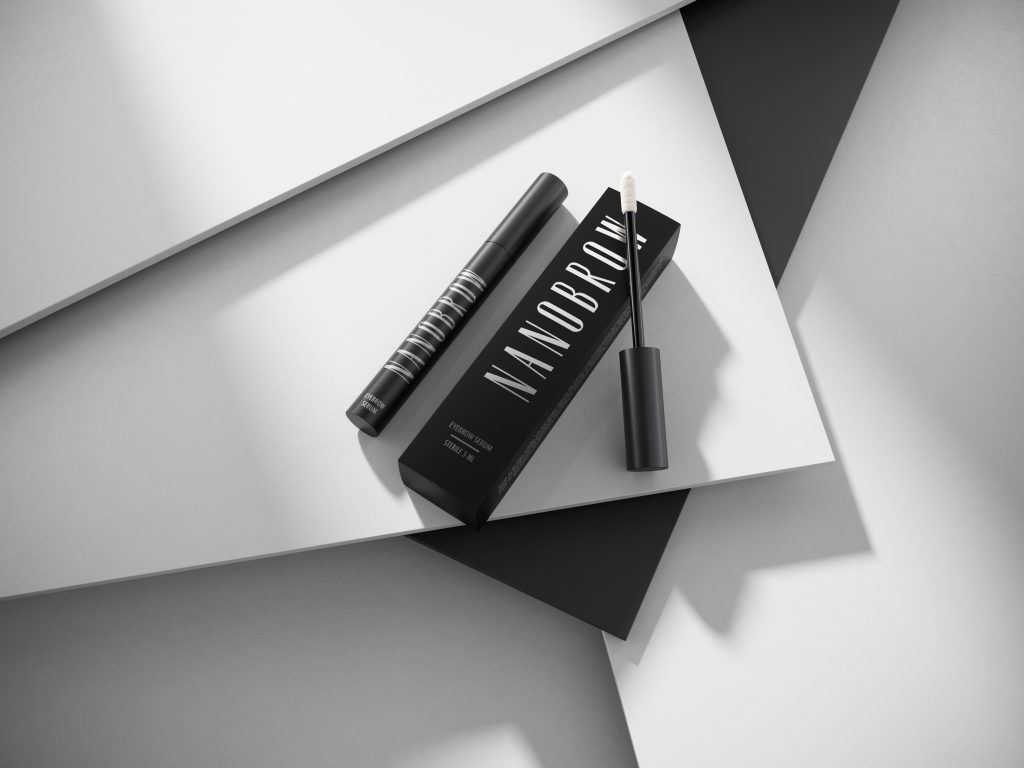 What is an eyebrow serum?
Eyebrow serum is a repairing, deeply-nourishing and, above all, growth-promoting product. Up-to-date brow treatments are designed so as to give you as many benefits and profits as possible. Therefore, they are aimed at nothing but specific needs of eyebrows and problems we face up to in the brow area.
Currently, we have high expectations towards beauty products so a cosmetic which only strengthens eyebrows won't steal the show. The best eyebrow enhancers on the market give total repair, reinforce extremely thinning hair, as well as rescue over-plucked eyebrows. If these irritating gaps give you a hard time, you should know that nothing is going to fix them as effectively as eyebrow serum.
Which brow serum is the best?
The top product has carefully-selected ingredients and thus gives breathtaking results really fast. The price should be adequate to the quality. If a product seems to be too cheap, the effects will be rather… poor.
There's an easy way to find out which eyebrow serum is the best by looking through reviews and comments. Nanobrow serum is among the highest-rated eyebrow treatments. We've looked into the topic and see eye to eye: this product definitely has highest quality and gives remarkable effects.
Nanobrow Serum – ingredients, effect, benefits
How Nanobrow serum works? What makes it work so effectively?
Above all, its ingredients have been meticulously picked. A precise selection of natural plant extracts and conditioning substances makes up a master composition. Take a look at the list of components to see soybean shoot extract, wheat germ extract, strongly nourishing and repairing Baikal skullcap extract. They are enhanced by ginseng extract which stimulates growth and strengthens follicles, and amino acid essential for eyebrows, that is arginine which moisturises and at the same time encourages growth thanks to activating brow follicles.
Nanobrow nourishes the roots and stimulates growth so even inactive follicles are awake. After just a few weeks, cell divisions occur in hair matrix which means one thing: growth of baby hair and fuller eyebrows.
Thanks to Nanobrow, you can easily and quickly repair and strengthen eyebrows, stimulate growth of the ones which don't want to grow, fix their shape and redefine the look totally. Moreover, Nanobrow conditions skin around eyebrows, locking in moisture, preventing irritations and hyperpigmentation.
This serum is absorbed in a snap, doesn't weigh down skin or brows: it doesn't settle on them or stick them together; it is a color-less, efficient liquid. One tube lasts for a few months.
How is Nanobrow rated in reviews?
It's a serum getting the best marks in online reviews. It is recommended by make-up artists, estheticians, bloggers and vloggers. It has high positions in rankings. At the same time, it holds out very long and the price isn't exorbitant; the cosmetic market abounds in pricier products acting worse.
When can you expect to see first results of Nanobrow treatment?
Nanobrow serum influences brows and follicles outstanding quickly. Many girls say it let them regrow their dream brows in approx. four weeks. Everything depends on condition of hair follicles. The more damaged your brows are, the more time you need to fix them. Still, without doubts, Nanobrow overtakes other enhancers when it comes to effects.