Styling gel, paste, even mousse weighs your hair down? No matter if hair is fine or thick, it needs proper styling and volumizing products, for example lightweight root lifters. A new item from Nanoil – Hair Volume Enhancer – is a fantastic choice.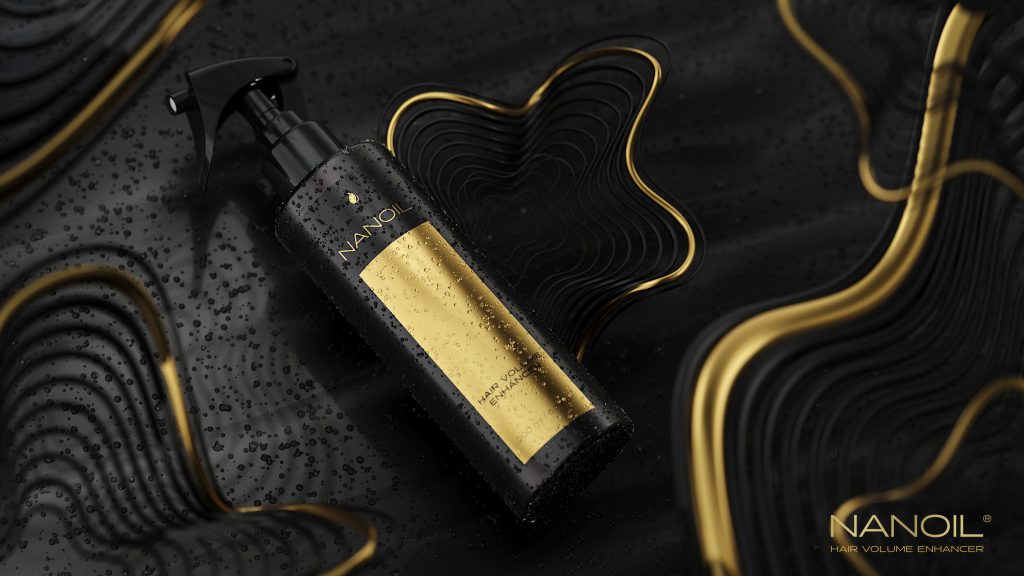 Nanoil Hair Volume Enhancer – Spray for More Voluminous Hair
Nanoil has expanded the offer with three awesome styling products! One of them is specifically made for fine, delicate or heavy hair which quickly loses volume looking flat and dull. Nanoil Hair Volume Enhancer is an excellent choice for building hair volume in a flash! Easy to use – you spray it on wet strands and style. It instantly lifts the roots making the hair look fuller. Designed for hair lacking fluffiness and lightness, Nanoil's spray quickly produces the effect of fullness without leaving the hair sticky, greasy or weighed down. Nanoil Hair Volume Enhancer holds beneficial ingredients which not only add spectacular volume which lasts but also beautify the hair, heightening the shine and bringing smoothness.
Beneficial nutrients in Nanoil Hair Volume Enhancer
This volumizing spray will make sure your hair stays healthy because it contains some amazing hair-enhancing ingredients:
hydrolyzed wheat proteins – they easily get through the hair shaft, and consequently, hair gets fuller-looking because it holds water and has more volume. Wheat-derived proteins create a protective layer on the hair surface, leaving it smoother and glossy.
keratin – a highly valuable protein, building block of hair, making the hair stronger, thicker and healthy, plus resistant to the environmental factors.
panthenol – vitamin B5 – not only prevents dryness but also adds vitality, smoothness and shine, deeply nourishing, strengthening, and giving fluffiness.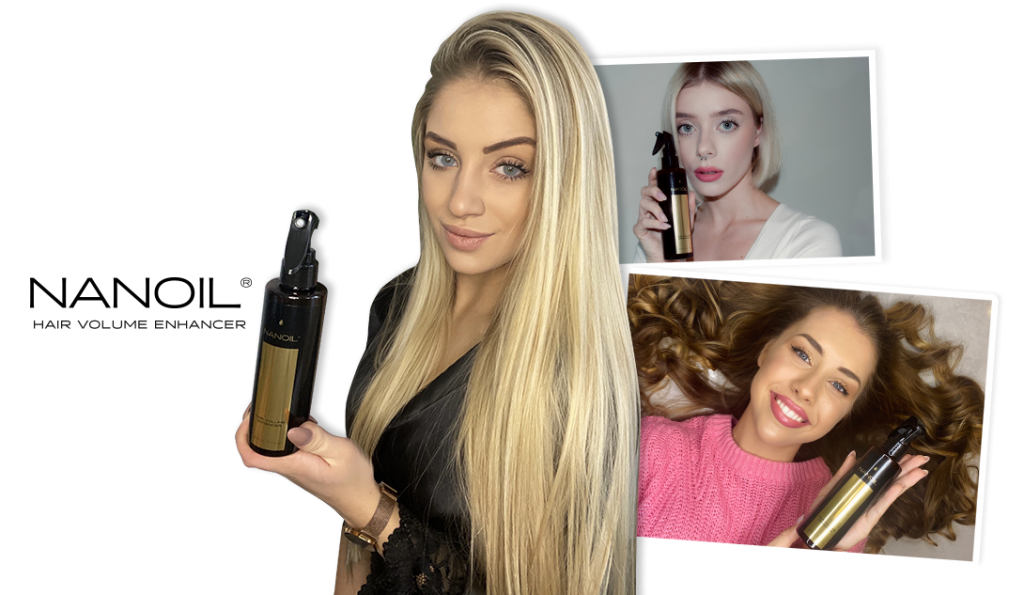 Nanoil Hair Volume Enhancer – Benefits & Effects on Hair
quickly makes hair more voluminous
acts as a fantastic beautifying, shine-enhancing and smoothing agent
leaves the hair fuller-looking
makes the hair look its best for a long time
maintains hair's freshness and lightness
is the best choice for making the hair appear thicker
has a great price, size and scent
Nanoil Hair Volume Enhancer is the only root lifter with so many effects! It preps for styling, nourishes, creates and holds volume in hair, maintaining its health and building a barrier against damage. At the same time it's super easy to use and lets the hair stay natural-looking. You can get it on www.nanoil.co.uk – don't wait, try a spray which will keep your hair lovely-looking!