Frequent use of a blow-dryer, a straightener or a curling wand as well as colour-treating, bleaching and inappropriate diet are the reasons why your hair becomes dry and damaged. The question is, how to take care of it to restore its beauty and health?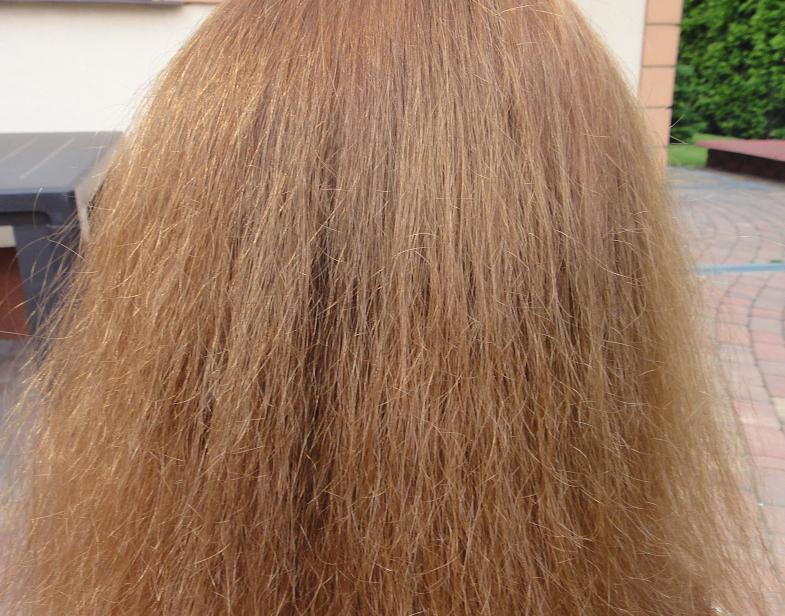 Before we proceed to the methods that will prevent the hair from becoming dry and damage, let's try to enumerate the causes.
Dry and damaged hair – causes 
excessive use of hair styling tools: straighteners, curlers, poor quality blow-dryers, etc.;
undergoing invasive treatments, such as dyeing, bleaching or perm;
wearing the hair loose due to which its exposed to mechanical damage, for example, cutting with a slider (even when going to sleep, your hair should be tied);
using elastics with metal elements;
pulling hair while combing and choosing unsuitable brushes;
lack of care;
hair exposure to frost;
inappropriate diet.
How to take care of dry and damaged hair?
Trim the hair to get rid of split ends 
If you love your long hair or would like to keep its length, you are surely terrified of the idea of cutting the damaged ends, especially since they sometimes make up half the length of your entire hair. Unfortunately, trimming the ends is a necessity, because the splitting will be spreading to the higher and higher parts of the hair. Apply a serum or oil to cut hair to prevent subsequent damage.
Use proper hair care products 
A random shampoo is not enough. Look for conditioning masks but avoid leave-in cosmetics. Dry hair should not be treated with protein-based products but damaged hair – should.
Wash the hair correctly
Before washing the hair, always remember to brush out and apply some conditioner or oil. When you are actually washing the hair, focus on the scalp and the let the flowing down lather wash the hair. Use delicate shampoos or nourishing if necessary. Rinse the hair with cool water or a rinse made with lemon juice or vinegar. When you are done washing your hair, do not rub it too vigorously with a towel. Instead, gently dry it and wrap in a towel or a cotton cloth. If possible, do not use a blow-dryer, but if you cannot do without it, just make sure to use the cool settings. Also, remember not to go to sleep with wet and loose hair because it is much more prone to damage than dry hair.
You can use hair regenerating treatments 
The effects of such treatment last up to three weeks but proper at-home care will help maintain its good condition.