A heat protection spray is a friend of every woman who wants beautiful, healthy hair. It is made for reducing the destructive effect of heated devices while you blow-dry, curl or straighten your hair. To do that, it must have carefully-selected ingredients and proper consistency, and be easy to use. Which spray has these features? See our ranking of the best cosmetics.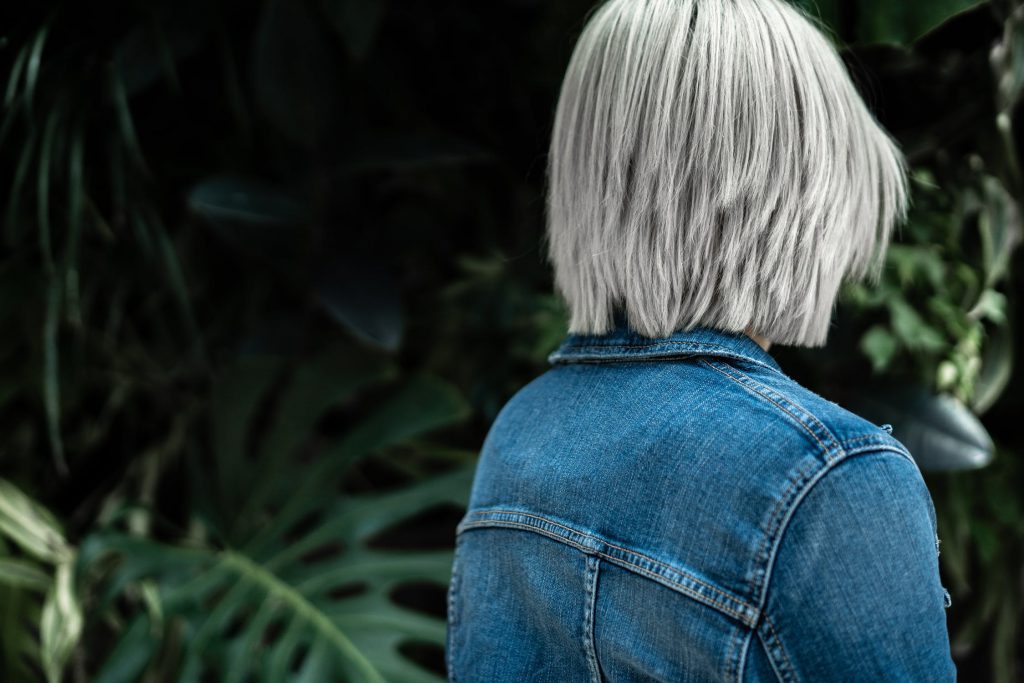 We're happy to announce that heat protection has moved from hair salons to our bathrooms. Some time ago people had no idea that heat styling without proper protection could cause great damage to their locks.
There's no healthy hair without heat protection
Dryers' hot airflow or heated flat-iron literally fry our hair! A dryer, straightener or curler used in a rush is like a destructive weapon we use to save time on styling. If you set the highest temperature on your device then your hair loses hydration but also keratin – hair-building protein – because cuticle scales are open. Hair is very dry, and consequently fragile, brittle and coarse. The ends start splitting. Because the hair is more fragile, it is easily affected by mechanical injuries, pollutants or harsh brushing. This is when a good heat protectant takes action.
Heat protection…
The major function of a thermal protection spray is securing the hair from high temperatures, and it needs some specific substances to be able to fulfill this task – they should envelope each strand of hair with a protective filter making it resistant to heat. Those substances can be in the form of vitamins, fats, silicones, sugars or proteins – the thing is they need to create a light coating instead of building up on the hair leaving it heavy and flat. Also, they must effectively protect the tips of hair which are more prone to damage.
… styling and nourishing
Now that the hair is safe, we can think of making it look its best. A quality heat protectant should soften the strands and deliver healthy shine. It should also add manageability – to make the hair easier to straighten or curl. Also, it's good if the product has a delicate hold and doesn't leave the hair stiff but keeps its natural movement all day. Make sure it has anti-static and anti-frizz properties too.
Beyond that, the most recent and advanced thermo sprays display nourishing properties thanks to active ingredients which can penetrate the hair. They moisturize the locks keeping them nourished and lovely.
It sounds unbelievable, doesn't it? When we round up all of the above features and put them into one product – we've got a winner in a ranking of top 3 heat protectant sprays!
Ranked first – NANOIL HEAT PROTECTANT SPRAY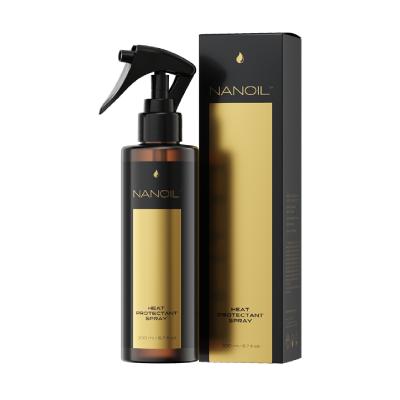 This heat protectant has all features that we've listed above, but it has some extra benefits worth mentioning. Even though it's available mostly on the Internet (www.nanoil.co.uk for example), it seems to be the most frequently recommended thermo spray on the market. Reviewers love it. Hair styling with Nanoil's spray is easy even if you're not skilled in hairdressing because you simply spray it on washed, wet hair before blow-drying or on dry hair right before heat styling. Then you style the hair as you like and let the product do its job! Nanoil's heat protectant creates a filter which protects from 430 degrees, UV radiation and pollution, plus keeps hair color from fading, and maintains shine in colored and bleached locks. It contains ingredients which cover each hair enhancing it from within and on the outside: silk-derived proteins help replenish keratin, improving the hair structure. There's also vitamin E which guards the hair from the elements. That's why Nanoil Heat Protectant Spray guarantees perfectly smooth hair while the featherlight texture is non-overburdening and non-sticky. It's the greatest choice for all those who regularly blow-dry or flat iron their hair. The low price for such results and efficiency makes it hundreds of women's favorite.
Ranked second – ALTERNA CAVIAR LEAVE-IN HEAT PROTECTION SPRAY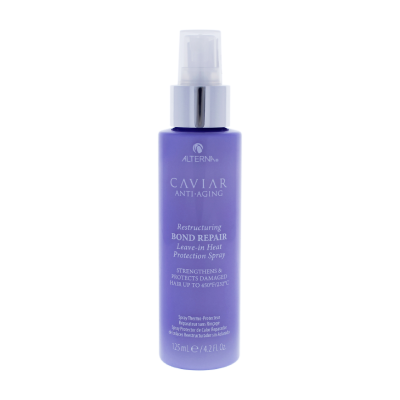 This vitamin-rich and paraben-free lightweight heat protection spray uses vitamins to enhance the hair. Alterna Caviar Leave-In Heat Protection Spray contains vitamin A and E – natural antioxidants, and caviar extract with a high concentration of vitamin C to moisturize the hair and make it more bouncy, plus vitamins B6 and B12 to smoothen, nourish and strengthen the strands. After you use it, your hair is resistant to extreme temperatures and damaging external factors. The product is recommended for extremely damaged and dry hair, and it does improve its condition. However, it's nearly half the size of Nanoil's spray and costs twice as much.
Ranked third – MOROCCANOIL PROTECT SPRAY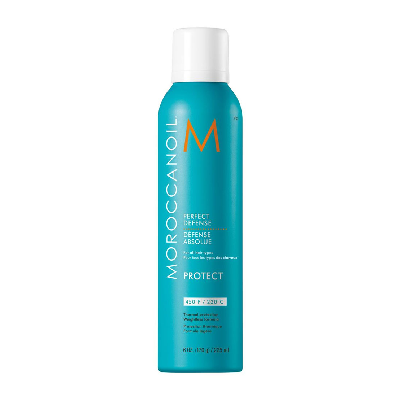 A very good product for heat styling. Its performance is based on active ingredients such as argan oil, which helps restore resilience, smoothness and manageability, and panthenol which moisturizes and adds healthy shine. The dry spray lightly envelopes the hair to shield it from high temps, keeping it healthy-looking without stiffness or overburdening. Moroccanoil Protect Spray can be used on wet hair before styling or on dry hair when you don't wash it but want to style it. It has multiple functions, lasts long, smells nice, but isn't budget-friendly.