Not every woman decides to apply makeup to her eyebrows. It is a pity because it styles and emphasizes eyebrow arches and deepens their colour, and as a result – optically enlarges the eye and gives them a character. It might seem a bit complicated at first, but in fact, it is not difficult at all. To make the perfect eyebrow makeup, you just need to learn a few basic rules. Practice makes perfect, so start training right away.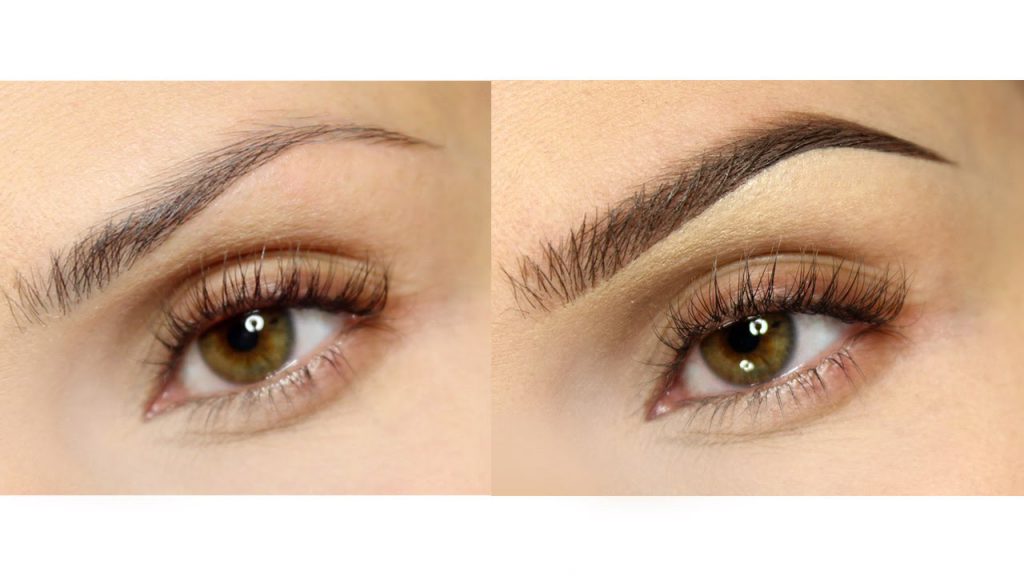 Methods of doing eyebrow makeup
There are several methods for doing the eyebrow makeup depending on your needs and preferences. Regardless of which one you choose, before you paint your eyebrows, you need to give them the right shape.
Eyebrow makeup with a colouring gel
To do a quick eyebrow makeup, just use a colouring gel to style them. First, comb through the eyebrows in the direction of the growth of the hair. If the eyebrows are properly adjusted, this makeup will definitely be enough. The colouring gel provides an effect that lasts throughout the day.
Eyebrow makeup with a coloured pencil
In this case, you should only fill in the places with deficiencies or irregularities with the use of a sharpened pencil. Start by blending the colour and – if necessary – extending the arc. First, focus on the outer sides of your eyebrows. To make the colour not too intense, glide the pencil gently. In the inner corner of the eyebrows, fill in the blanks, in the direction of the growth of the hair, i.e. up. Then you brush out the hairs with a spoolie brush from the inside to the outside of the bow. To align the contour, brush your brows towards the top of the curve, because the brush allows even distribution of the excess product.
Eyebrow makeup with a pencil is aimed at unifying the eyebrow colour, and thus, outlining and filling in the existing contour. There is no need to trace places above and below the arch.
Eyebrow makeup with a brow shadow
Before you proceed to the application, first, choose a shade that resembles your natural eyebrows. If you aren't skilful enough, go in with a colour that's tone lighter than the eyebrows. Use a bevelled, pointed tip brush that will work the same as a lip liner. Start by applying the product to places where you can see the skin through. First, paint the arches on the outside and – if necessary – slightly extend their line. Then create a sharp contour at the inner and outer edge of the eyebrows. Use the brush to carefully bend the arches and align their contour from the top, that is, place unruly hairs.