The face skin is extremely fragile so it loves naturalness. Vegetable oils successfully replace creams as they offer all the skin needs – vitamins, minerals and fatty acids. Which face oil to choose to deliver excellent care and not to overload the skin?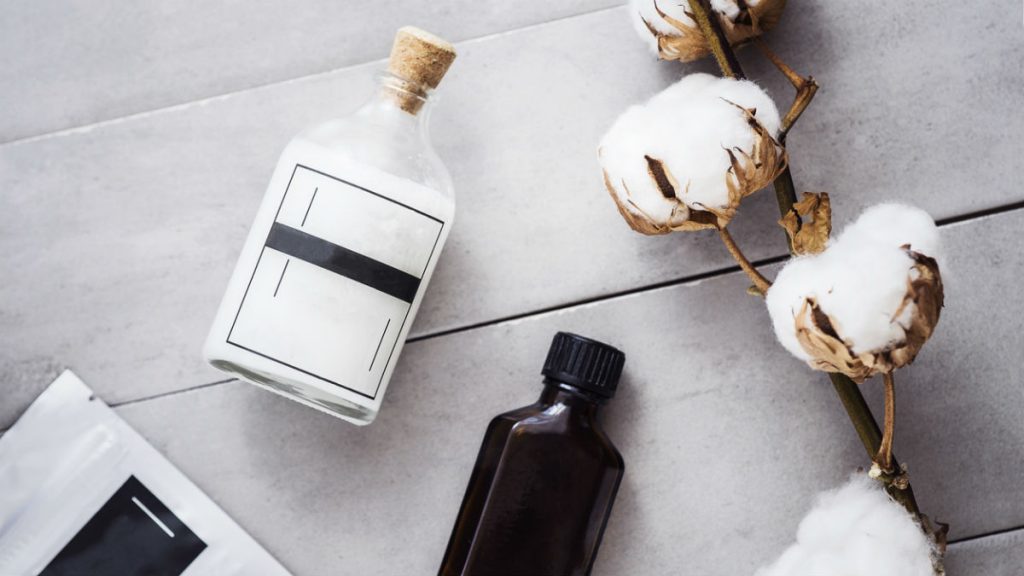 We've been celebrating the comeback of natural beauty care for a few years now. The secret of a flawless, smooth skin lies in nature. As long as you don't deal with some serious skin problems requiring professional treatments, vegetable oils will do. After all, they deliver lots of great benefits that many of us don't know or forget.
Why is your face skin happy when you apply natural oils?
Face oiling is a brilliant treatment – not just for the Eco maniacs. More and more women are reaching out for face skin care oils because customers are getting conscious. Now, we value the quality and naturalness above the price or brand.
Being natural is the secret of successful oil treatments. Oils are free of skin-damaging substances e.g. preservatives, colorants, fragrances. Usually, they are extracted from the seeds of fruit so they're the concentration of the most valuable part of plants: vitamins, minerals, phytosterols, fatty acids. One oil may contain more vitamin E (known as a vitamin of youthfulness) than a store facial cream.
What's the key element? Fatty acids which are the basic ingredients of every oil. They provide the skin with valuable lipids making up the natural barrier that protects us from losing water. The structure of some oils is similar to the human sebum structure, in other words, they are able to protect our skin in a natural way.
What are skin benefits of oils?
You should go for cold-pressed oils, unrefined, without any needless additives. They ensure the best qualities. Even though the benefits depend on the face oil you choose, they have a few things in common.
Ensuring an optimal moisture.
Deeply nourishing the skin.
Reinforcing the natural hydro-lipid barrier.
Normalizing the sebum secretion.
Improving the skin elasticity and color.
Delaying skin aging processes.
The most popular face skin care oils
COCONUT OIL – has anti-bacterial properties, fights fungi so it destroys germs on the skin; it doesn't disturb the natural protective skin layer. Instead, the oil reinforces it, locking water in and working as a natural sunblock.
ROSE OIL – has antioxidant qualities, therefore, it neutralizes free radicals and prevents premature skin aging e.g. wrinkles; it prevents oily skin, as well as tightens the skin, reduces scars and redness, repairs.
ALMOND OIL – deeply moisturizes and regenerates the skin, ensures smoothness and firmness, slows down aging; it works gently so it soothes irritations, adds radiance, makes wounds heal faster.
RASPBERRY SEED OIL – thanks to the desired number of omega acids, it keeps the hydro-lipid balance, gives a feeling of soft and smooth skin, ensures the necessary hydration, speeds up the skin repair, keeps the skin young-looking.
ARGAN OIL – it is a rich source of antioxidants thus it keeps skin young and elastic, delaying aging; it nourishes, regenerates and helps lock moisture in, enhances e.g. acne treatment.
MACADAMIA OIL – known as a vanishing oil because its structure is similar to the human sebum structure so it's almost immediately-absorbed; it moisturizes, nourishes, evens the skin tone out and prevents wrinkles and facial lines without overloading the skin.
How to choose a facial oil?
The top-selling face oils and many other equally effective oils make up a huge group. A question arises about which oil to choose for the facial skin. The error and trial method seems to be the best choice. Still, there are several tips which make the task easier.
A face care oil must be all-natural.
Oils in dark, glass bottles make the best choice.
A good face skin oil is unrefined and cold-pressed.
Better oil is the one with a lower comedogenic rating.
An oil must go along with a skin type.
Comedogenic Rating of Oils
0-5 scale defines the risk of clogging the skin by a given oil. Keep in mind that oiling the face with the wrong oil might be risky. Clogged pores mean a highway to serious inflammation, acne breakouts, etc. Which oils should you be careful with because of the high comedogenic rate?
Wheat Oil – 5
Coconut Oil – 4
Avocado Oil – 3
Cocoa Butter – 3
Corn Oil – 3
Skin type & types of oils
The proportion of fatty acids in a given oil is a game-changing tip which helps pick the proper oil. There are drying, semi-drying and non-drying oils. Here is a short guide to choosing oils for a skin type.
50% of a drying oil is made up of polyunsaturated fatty acids. Drying oils are cut out for oily and problematic skin because – as the name suggests – they are fast-absorbing and don't leave a greasy residue. Drying oils include rose oil, linseed oil, evening primrose oil and sea buckthorn oil.
Semi-drying oils have minimum 20% yet maximum 50% of polyunsaturated fatty acids so their consistency is light and they shouldn't leave a greasy layer. They are recommended for normal and combination skin. Almond oil, argan oil, apricot oil and sunflower oil are examples of semi-drying oils.
Non-drying oils have less than 20% of polyunsaturated fatty acids. There are definitely more saturated acids. Savers for the dry and mature skin because they are slowly absorbed, have a richer consistency thus provide the skin with protection and lock water in. Coconut oil and avocado oil belong to the group of non-drying oils.