Snail slime cream is one of the most popular Korean beauty products, known and loved all around the world. Little to none knows that snail slime is used in aesthetic medicine for stimulation of skin regeneration. What is snail slime and what is the effect of its use in creams? Which snail slime cream to choose?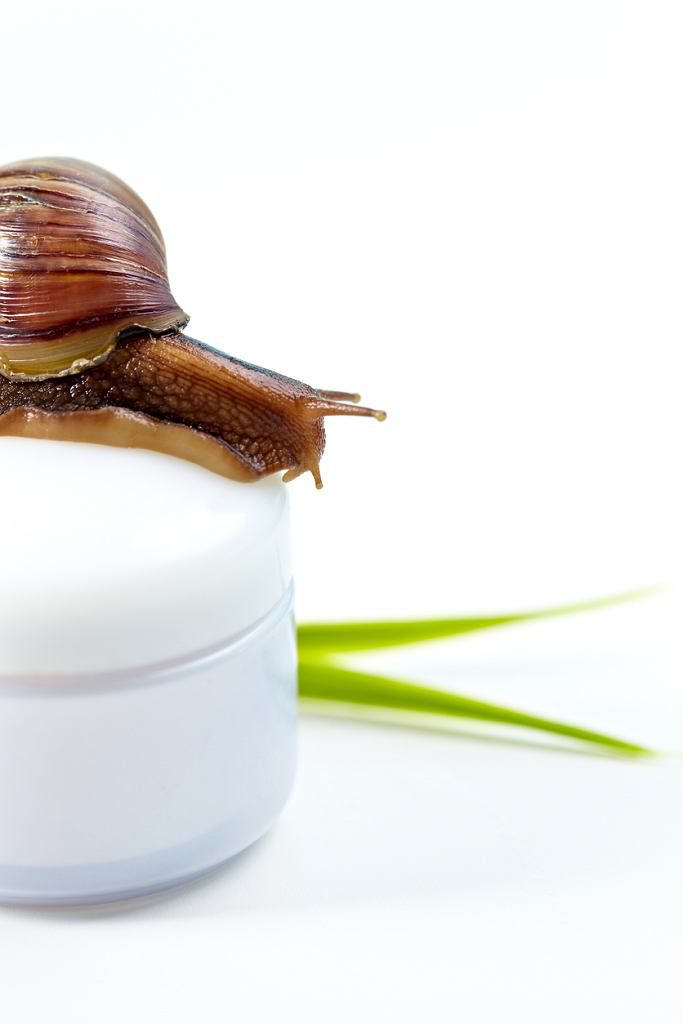 Snail slime – what is it?
Snail slime is mucus from the said gastropods, which texture is of colorless gel. It consists of collagen, elastin, hyaluronic acid, glycolic acid, and allantoin. All of those substances hold numerous beneficial properties, especially rejuvenation, but also regeneration, soothing, toning and antibacterial. The mucus is obtained in a non-invasive way because stressed snail produces toxins that are present also in the slime. Gathered slime is filtered as only in such form it can become an ingredient for cosmetics, especially creams, face masks and serum.
How come the beneficial properties of snail slime came to light? It was apparently discovered by the South American snail breeders who observed that their hands have extremely smooth and young skin in comparison to other body parts. The only possible reason for this state of affairs was in direct contact with the slime. The story gained the interest of South Korean beauty products manufacturers (it is where the majority of snail slime creams is made).
Snail slime cream – effects
Snail slime is an antidote for the wrinkles, scars, sunburns, acne and flabby and dry skin. The mucus contains proteins with antiaging action. The snail slime will probably not be able to eliminate the deep wrinkles but it will most certainly improve skin condition and appearance.
As in all the treatments, the most important is to be systematic, therefore, it will not come as a surprise that the best effects are when snail slime cream is used on a regular basis. Taking it serious bears fruits in the form of wounds healing, soothing inflammations, restoration of suppleness and proper hydration level as well as the elimination of discoloration and scars.
Unfortunately, not all creams are equally good and only those of the highest quality is going to have the best impact on skin condition and appearance. Here comes the question: which cream with snail slime should you choose?
Which cream containing snail slime should you choose?
The best choice is a product which besides snail slime contains also components responsible for enhancing its action, e.g. hyaluronic acid, glycerin, and plant extracts. What is more, it should consist of a high concentration of the slime (this is supposed to be the very first position of the composition).
Snail slime in other products
It is a substance present in not just the creams, but BB creams, facial masks and serum as well. The first one nourishes skin, camouflages imperfections and provides the skin with sun protection. Equally effective is snail slime facial mask due to its lifting properties. On the other hand, the serum is very popular in Korea and Japan as a base for the nourishing cream. Its task is to moisturize, smooth out skin and calm irritations.