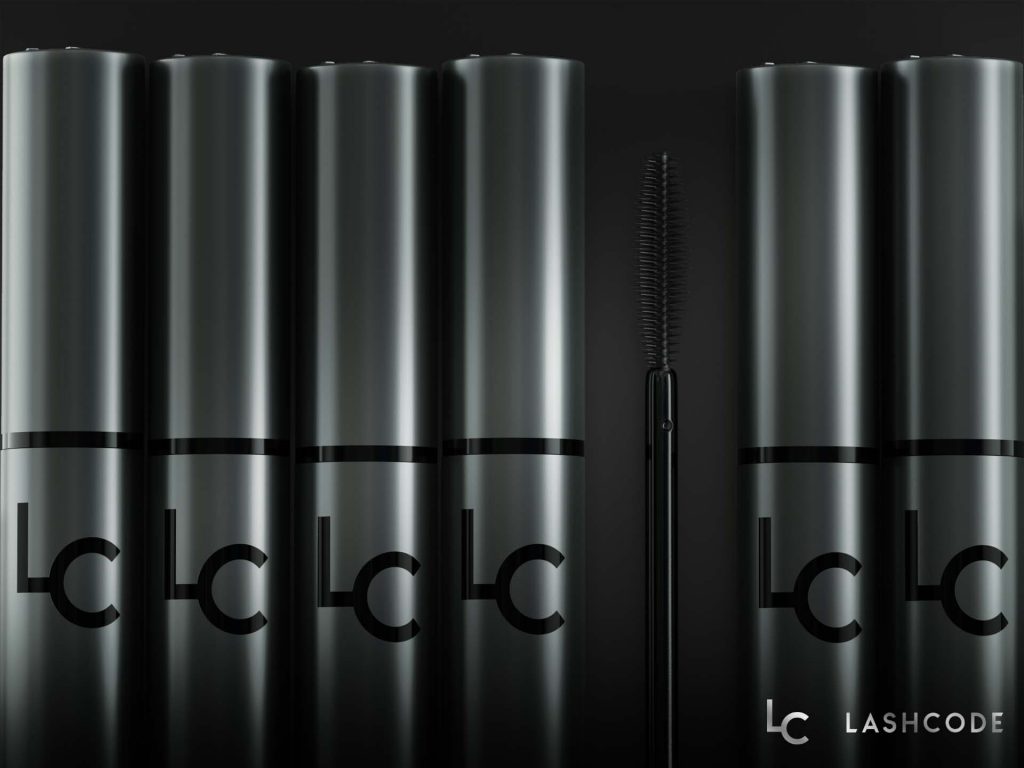 Lashcode is a cosmetic phenomenon. Don't read this article if you're looking for another average mascara that 'works just fine' and only looks good in your make-up bag.
Lashcode is beyond compare.
This mascara is a real treat for make-up artists and the hit of recent months. If you don't compromise in make-up, this mascara will definitely be of your interest.
Lashcode – extraordinary mascara
How often do you hear of mascaras enriched with a set of nutrients? Make-up combined with care does not often go hand in hand when it comes to eyelashes. Meanwhile, eyelashes require as much care as the hair on our heads. Lashcode meets these demands – it is the only mascara that along with great make-up effects also care for your eyelashes. Thanks to a well-thought-out composition, the eyelashes are nourished, regenerated and protected so that they grow healthy and don't fall out excessively.
Germ extracts, Baicalein, natural amino acid, ultra-black, mineral pigment with moisturising properties, vitamin E and panthenol create a nourishing, powerful cocktail for the beauty of your eyelashes.
Lashcode – your universal make-up artist
What kind of eyelashes would you like to have?
It turns out that with Lashcode you can achieve many different effects, depending solely on your mood: delicate, romantic look or maybe a stronger, sexy one? This mascara will help you achieve any of them – the secret is its formula, which with each subsequent layer intensifies the effect without the risk of overloaded or sticking-together lashes.
Lashcode is a product that will make your dreams about beautiful eyelashes come true. With it you can finally have long, thick and full of volume lashes. It is durable, does not smudge nor flake off. It gives you comfort and a sense of impeccable make-up regardless of the time of the day or situation.
Lashcode – a precise brush
The Lashcode brush is ergonomic and precisely made. All of this, from the very first layer, contribute to an ideal eye make-up. The brush is very solid and easy to keep clean (it does not deform even after frequentative washing).
Thanks to the brush, the application of mascara is extremely easy and enjoyable. The brush and the consistency of formula make it easy to apply mascara to eyelashes leaving them separated and curled. The eye automatically becomes optically bigger and emphasized. Each subsequent layer of mascara adds more volume and makes the make-up more intensive, but still beautiful.
Lashcode – reviews
What makes a particular cosmetic popular? Mainly, the positive reviews of those who have tested it. In fact, Lashcode quickly won the hearts of women and began collecting great opinions. It turns out that Lashcode is admired not only by bloggers but also make-up artists! It is on top of rankings and overtakes even world-class cosmetics brands. So many women cannot be wrong. Lashcode is simply the best mascara.
more information: lashcode.co.uk