Do you think you take good care of your skin? If it shows red blushes or visible veins, you need to catch up! Use the power of natural ingredients infused into Nanoil Anti-Redness Face Serum and get a better complexion.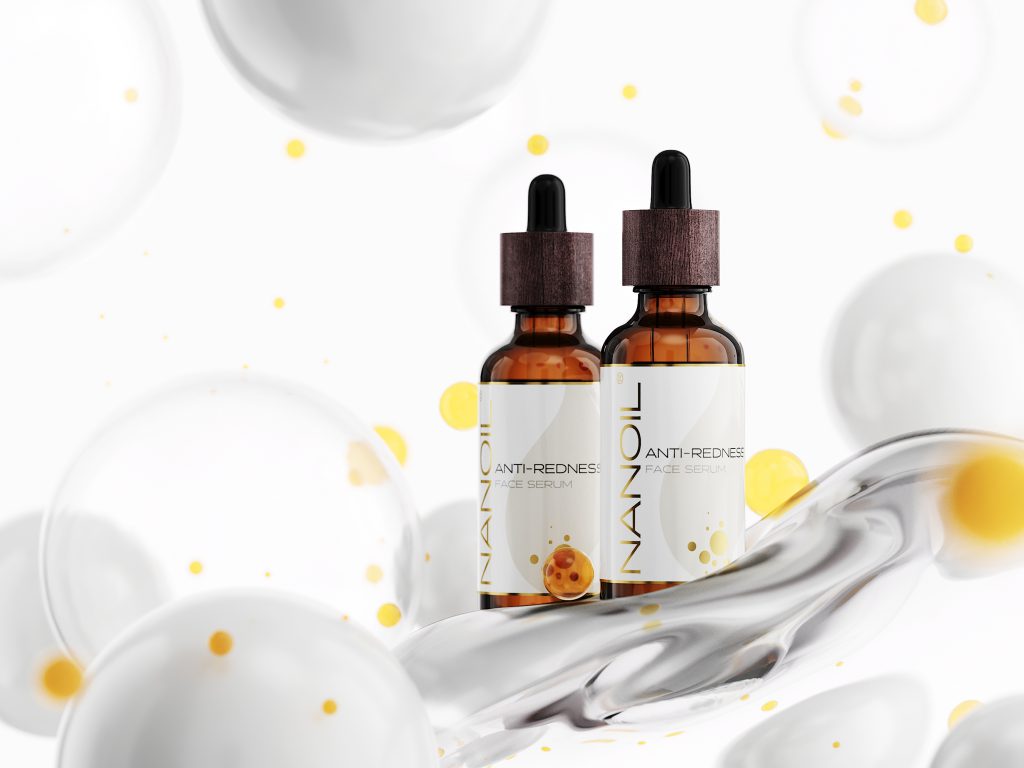 This formula has been specifically designed for problematic "angry" skin. Have you ever bought a product which left your face red, itchy and hot? This means that Nanoil serum is a good choice for you too. Stop wondering what products to buy to tweak your skin care routine for better results. Choose a tried and trusted solution which:
is natural and rich in plant extracts
is water-based, light-textured and instantly-absorbed
is non-overburdening, non-greasy and non-comedogenic
is multi-purpose, conditioning, soothing and protecting the skin
Ingredients in Nanoil Anti-Redness Face Serum
Nanoil Anti-Redness Face Serum combines four extracts which are rarely put together. Nanoil took the risk and succeeded because this blend answers all needs of couperose and sensitive skin. It strengthens weak capillaries thanks to a buckeye extract and vitamin B3. Cypress cone extract improves hydration and nourishes the skin, linden extract soothes inflamed skin, plus the serum has an antiaging effect thanks to Punarnava, which is an Ayruvedic plant with beautiful, petite, pink flowers.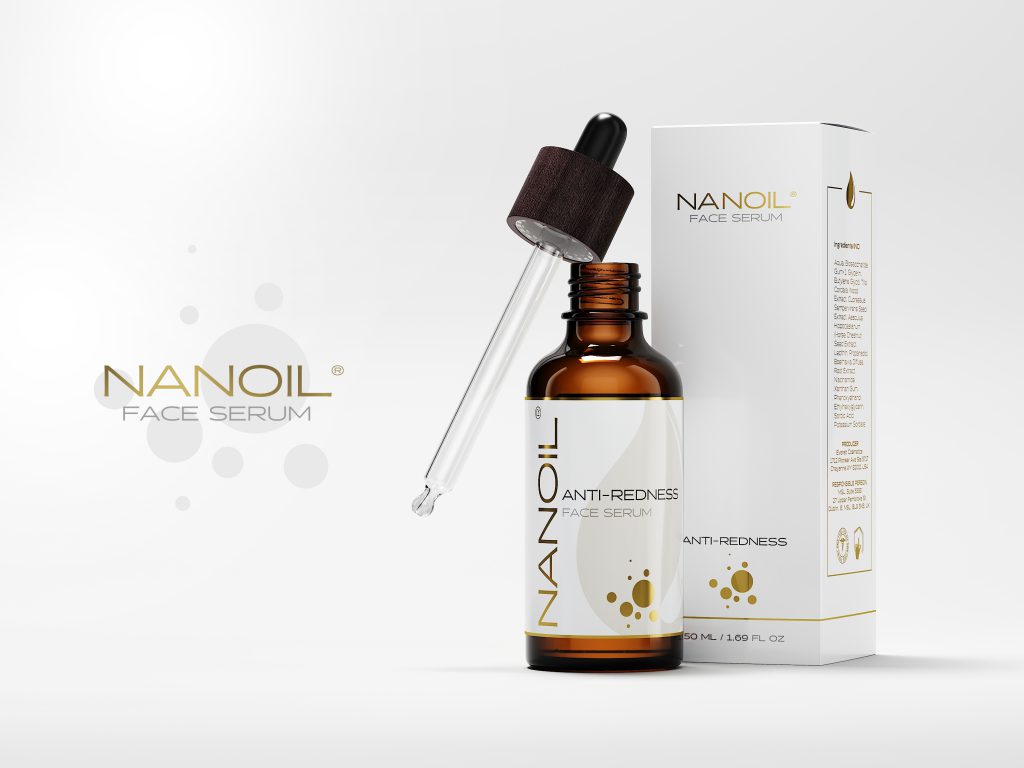 Effects after using Nanoil Anti-Redness Face Serum
What benefits does regular supply of these wonderful ingredients bring? Lots!
After just one use, Nanoil Anti-Redness Face Serum restores balance, minimizing redness, irritation and burning sensation. Considering the desired relief it brings, you will feel like using it all the time. Other effects of regular application include:
less noticeable pigmentation spots
less visible veins on the face
prevention of broken capillaries
more elastic and radiant skin
In case of emergency, you should always keep the Nanoil serum close. Not only does it work well on typical couperose skin treating weak capillaries and lessening visible spider-like veins, but is suitable if your skin is sensitive, prone to redness or acne, and needs relief and comfort. As a redness-reduction serum, it is a great choice for rosacea sufferers.
You're not sure if Nanoil Anti-Redness Face Serum is a good choice? Visit www.nanoil.co.uk and learn more!