This is a strong antioxidant and perfect beautifying ingredient but few people know it gives great skin benefits. What is this stunner? It's named white tea and has lots to offer!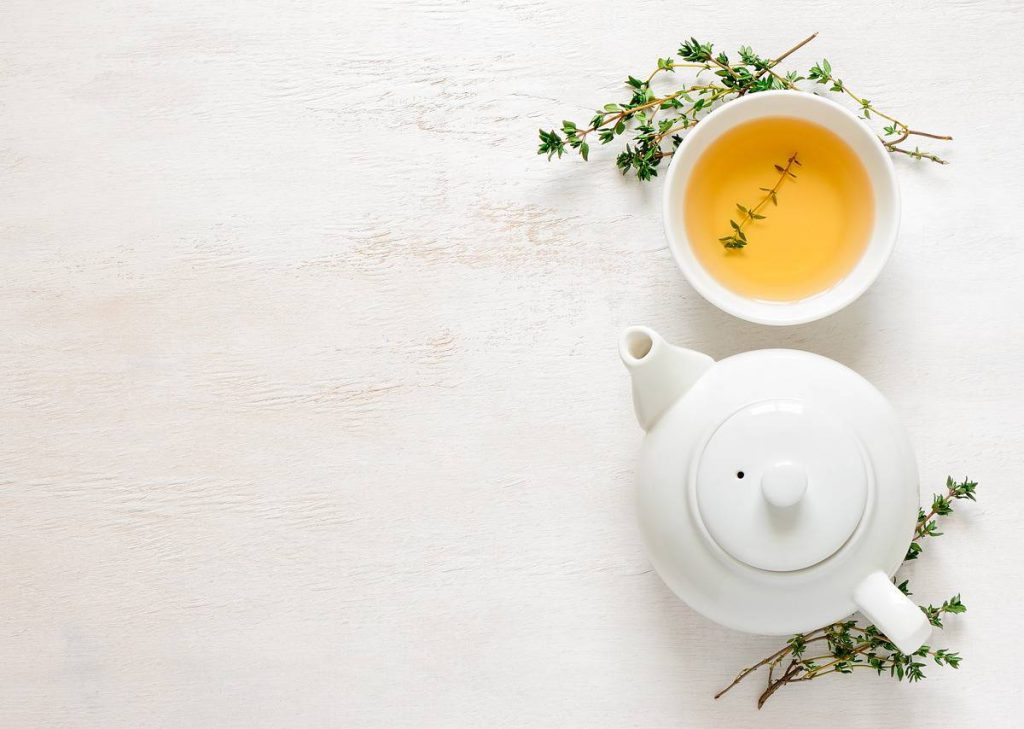 What properties does white tea display?
White tea has amazing properties. It has a very mild flavor and subtle aroma. To make the most of it, you need to prepare it properly: pour hot (not boiling) water over a spoon of white tea leaves. The brewing time is usually around 5 minutes. You can then reuse the leaves (up to three times).
Young leaves of white tea are higher in antioxidants than other teas. White tea is stronger than green tea but they're quite similar. White tea prevents aging of body cells and protects them from free radicals. Some tests confirm the anti-cancer effect of white tea!
It boosts immunity. Drinking white tea prevents tooth decay. It is also a great mouthwash. Using white tea for face cleansing greatly improves the skin because it has antibacterial properties. There's more to it, though! White tea improves the brain, boosts the mood and adds energy to the skin.
Does white tea make skin younger?
Yes, it does! White tea is such a strong antioxidant that it is able to prevent the dissolution of elastin and collagen in the skin, keeping it young, strong and nourished. White tea lessens the face wrinkles and it's gentle on the skin, repairs and soothes it.
White tea: ingredients
White tea holds caffeine which has a detoxifying effect, vitamin C which keeps the skin healthy, and amino acids which prevent aging. Plus, it's rich in strong antioxidants, polyphenols and anti-inflammatory saponin.
Who should reach out for white tea-based products?
Literally everybody. White tea works for all types of skin because it's mild, improves the condition of skin, soothes and heals. You just need to match the best product for your skin's needs and preferences.
How to choose the best white tea skin product?
White tea products make the best pick for the skin on the face. They perfectly repair it and balance the pH. Pick a product which ensures full absorption, ideally a toner or face serum. White tea facial serum is ideal to use in the AM because it shields the skin against the pollution and works for all seasons of the year.
What to pair white tea with?
White tea makes a good match with nearly every ingredient so you can easily make it work better. It makes a perfect match with aloe. Retinol, vitamin C and vegetable oils make it work more intensively too.
As you can see, white tea has lots of health and beauty benefits. It guarantees repair from within and on the outside. It works great if you want to stimulate the skin, boost immunity, and make the face radiant and fresh. White tea is able to moisturize the driest, most demanding skins.